The Hyatt Regency Hotel is now
sold out
. P
lease
call A Room With A View for information on the official designated BECC overflow hotel. They will secure the lowest available rates at the best available hotels within a short distance of The Hyatt Regency Hotel.
Reservations processed by A Room With A View are automatically on a waitlist for rooms at The Hyatt Regency Hotel should cancellations occur within The BECC group block.
A Room With A View can be contacted at 1-800-780-4343
Monday- Friday 9am – 5pm CST
This is a FREE SERVICE for all BECC attendees.
Hyatt Regency Sacramento

1209 L Street
Sacramento 
CA 95814
Tel: +1 916 443 1234
Room rate: $176 (includes free in-room Wi-Fi)
Cut-off Date: September 22
Reservations: Click here
Hyatt Regency Sacramento is the ideal retreat with spaces to relax, dine, and meet in California's capital city. Guests will enjoy fresh, seasonal cuisine at the wonderful restaurants and bars, and delicious cocktails on the outdoor café patio.
T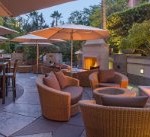 he downtown Sacramento hotel is a tranquil destination where you can relax or enjoy plenty of activities. Take a dip in the beautiful outdoor pool and hot tub, or lounge in a cabana on the landscaped sun deck. Get energized in the StayFit™ Gym, or rejuvenate your body and soul at the Emperia Wellness & Spa. Create your own mobile office in the business center and connect to free Wi-Fi anywhere.