2018 Keynote: George Marshall
Building Bridges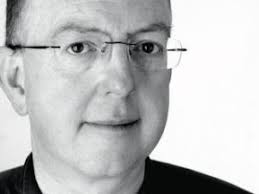 Author of Don't Even Think About It: Why Our Brains Are Wired to Ignore Climate Change,
George Marshall is an internationally known British environmentalist, writer, researcher, and specialist in climate change communications. He is the author of Don't Even Think Ab
out It: Why Our Brains Are Wired to Ignore Climate Change, a critically acclaimed exploration of the underlying social and psychological obstacles to accepting climate change, and Carbon Detox, a guide to pro-environmental behaviors. His organization, Climate Outreach, based in Oxford, specializes in increasing public engagement, bridging divides, and reaching new audiences.
For a practical guide to starting a conversation about climate change, see George Marshall's 20 minute video: How to Start a Conversation
Lead

ing Off Tuesday Morning:  Let's Talk Diverless Cars
Governor Jennifer M. Granholm
Former two-term governor of Michigan Jennifer M. Granholm, who led Michigan through a period of economic challenge and change, is an authority on leadership, politics, economic diversification, clean energy policy, advanced manufacturing, and industrial clusters. (More)
As governor, Granholm pioneered clean energy policies and worked with business and labor – Republicans and Democrats – to create new economic opportunities and jobs in Michigan. She led a strategy to make Michigan the hub of clean-energy development in North America by developing entire supply chains in the state and fostering partnerships among industry, government, and researchers.
Granholm is also the co-author of, A Governor's Story: The Fight for Jobs and America's Economic Future, she was co-chair of the Clinton-Kaine Presidential Transition Team, and a senior partner on jobs and energy policy during Hillary Clinton's 2016 presidential campaign.
 Media and Climate Change, USA Today, Buzzfeed, and Inside Climate News
Panel Session: How the Media Covers Climate Change
Moderator: Wendy Koch, Senior Director, Marketing & Communications, ACEEE
Panelists:
·  Doyle Rice, USA TODAY— Doyle Rice has covered weather and climate for USA TODAY since 2004. From blizzards and hurricanes to tornadoes and floods, the USA's wild weather keeps him busy.
·  Zahra Hirji, Buzzfeed — Zahra Hirju is a science reporter for BuzzFeed News and is based in Washington, DC
·  Marianne Lavelle, Inside Climate News— Marianne Lavelle is a reporter for InsideClimate News. She has covered environment, science, law, and business in Washington, D.C. for more than two decades
A Conversation with Senator Sheldon Whitehouse: Finding Common Ground on Climate and Energy Policy:  Economic Prosperity and Shared Opportunities
Senator Sheldon Whitehouse
and Sharon E. Burk from
New America 
will discuss how climate change can be an agent for creating common ground on is
sues s
urrounding climate change. As a member of the Senate Committee on Environment and Public Works and co-founder of the Senate Climate Action Task Force, he is fighting for smart solutions to address climate change and position Rhode Island as a leader in the clean energy economy. 
Sharon Burk, New America—
Sharon Burke is at the forefront of thinking about how to incorporate concerns about energy security and climate change into U.S.
 national security planning.