To kick off our celebration of 10 years devoted to behavioral nudging, we are honored to have Cass Sunstein as our keynote speaker.  A noted author of books such as Nudge, Sunstein will discuss the role of behavior change in creating new energy statregies to meet global needs. As an added bonus, we will be giving away 300 autographed copies of Nudge to the first 300 registrants
BECC 2016│Thursday, October 20 through Saturday, October 22




Pre-conference Workshops – Wednesday, October 19




Renaissance Baltimore Harborplace | Baltimore, Maryland




Room Rate: $183

(includes free in-room wireless ac

cess)
Hotel Reservations Toll Free: 877-212-5752
Make your Hotel Reservations
Register f

or the Conference

 




Agenda


Poster Presenters
Schedule at a Glance
Getting The Most From BECC
Join Us for Networking Dinners
Want a great way to make new BECC friends and enjoy a nice meal out in Baltimore? Join one of our networking dinners on Thursday night! We've made reservations at the following restaurants (all conveniently located within a mile of the conference hotel).
If you'd like to join one of these dinners, please sign up via this link by October 7th to reserve your spot. Dinners are no-host and you pick your restaurant when you sign up. We'll send confirmation before the conference and all groups will meet in the hotel lobby at 7:15 pm on Thursday to walk over together.
View the options here. Then go to the link above (in red) and sign-up. Enjoy!
Questions? Contact Lea Lupkin at llupkin@seechangeinstitute.com.
Mentor Matchmaking
Following the great success of the 2015 Mentor Matchmaking program, we've decided to run it again this year.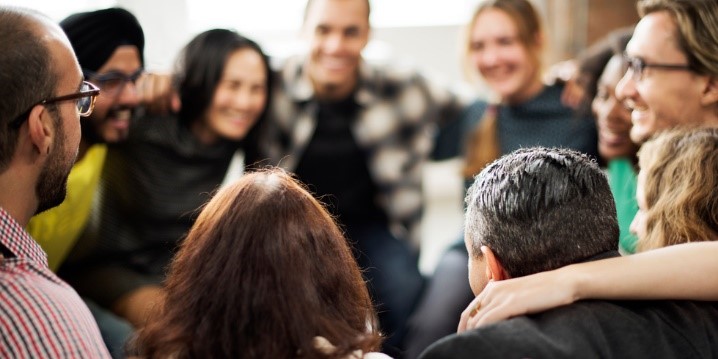 If you're an old hand at BECC and want to meet new attendees and pass on your knowledge, sign up here to become a mentor!
If you're new to BECC and looking to make connections and learn more about the community, sign up here to become a mentee!
We'll match mentors and mentees and connect you via email in advance of the conference so you can arrange a time to meet up at a break or over a meal to ask questions, share expertise, and connect to others in the BECC community. We'll reserve tables for the dessert reception and/or Friday lunch so that you have an easy way to meet up (further details on this with your assignments). Make sure to sign up before October 7th so we've got time to match and contact people. Questions? Contact Rebecca Ford at rebecca.ford@ouce.ox.ac.uk.
BECC 10th Anniversary Party
Where better to celebrate a decade of BECC than a strip of bars located at the converted site of a former coal-generating power plant? Come join us for drinks, food, conversation, and/or (our favorite) dancing! No reservation necessary – just come to Power Plant Live (34 Market Place, Inner Harbor) anytime between 9-11 pm and find our reserved tables at the Leinenkugel's Beer Garden. On your way in, don't forget to pick up a VIP wristband at the entrance, which entitles you to discounted drinks at any of the 13 bar and entertainment venues throughout the Power Plant. Questions? Contact Beth Karlin at bkarlin@seechangeinstitute.com.
Morning Running Group
The morning running group is an opportunity for people to get together, burn some calories, and get the day started right. Every morning (Thursday-Saturday), interested runners will meet in the hotel lobby at 6:30 am (look for the person with the sign). Pending attendance at 6:35, the group may break into sub-groups based on desired speed or distance, but *all are welcome regardless of ability*. Questions? Contact Nick Lange at nlange@veic.org.