BECC 2014│December 7 – 10
Opening Reception – Sunday, December 7
Pre-Conference Workshops – Sunday, December 7
Post-Conference Workshops – Wednesday afternoon, December 10
Opening Keynote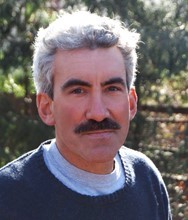 George Loewenstein, Herbert A. Simon Professor of Economics and Psychology, Carnegie Mellon University
George Freud Loewenstein is an American educator and economist. He is the Herbert A. Simon Professor of Economics and Psychology in the Social and Decision Sciences Department at Carnegie Mellon University and director of the Center for Behavioral Decision Research. He is a leader in the fields of behavioral economics (which he is also credited with co-founding) and neuroeconomics.
Additional plenary speakers include:
Dr. Ernest Moniz, Secretary of Energy, US Department of Energy
Admiral Dennis McGinn, Assistant Secretary of the Navy for Energy, Installations and Environment
Congressman Paul Tonko, (D-NY) Co-chair, House Sustainable Energy and Environment Coalition
Professor Elke Weber, Columbia University, Business & Psychology, Co-Director Center for Research on Environmental Decisions
Registration Rates
$645 – Regular Rate (September 1 – November 15)
$695 – Late Rate (after November 15)
$475 – Student Rate
$100 – Student Rate (The scholarship program for undergraduate/graduate students is now closed. To obtain a Precourt Scholarship Application for Junior Faculty & Post-doctoral students, please visit beccconference.org/scholarship.
Refund Policy
Prior to October 1 – Full refund
Between October 1 and November 15 - Full refund minus $50 administrative fee
After November 15 - No refunds, but registrations can be transferred
Why Attend BECC?
The BECC Conference is convened by the American Council for an Energy Efficient Economy (ACEEE), California Institute for Energy and Environment (CIEE), University of California, and Precourt Energy Efficiency Center (PEEC), Stanford University.
Entering into its eighth year – BECC is the premier event focused on understanding individual and organizational behavior and decision-making related to energy usage, greenhouse gas emissions, climate change, and sustainability. BECC 2014 will build on the overwhelming success of previous BECC conferences, at which over 700 participants discussed innovative policy and program strategies, shared important research findings, and engaged in building dynamic new networks and collaborations. BECC's goal is to encourage research, policy and programs that promote low-carbon behavior.  BECC 2014 is convened by the American Council for an Energy Efficient Economy (ACEEE), the Precourt Energy Efficiency Center (PEEC), Stanford University, and the California Institute for Energy and Environment (CIEE), University of California.
Opportunity for Paper Publication
We will again offer full paper sessions. Behavior is gaining recognition as a research area.  We continue to seek to channel awareness and recognition for academic and professional research. Submissions of papers can be made to the open access resource eScholarship.
Synced 2013 Audio/PowerPoint Videos Available
If you were unable to attend the recent BECC Conference in Sacramento or did not have the chance to order onsite here is your chance to order recordings of EVERY session. IntelliQuest Media captured 40+ sessions in crystal-clear digital audio synchronized with the speaker presentations for a rich learning experience. The synced audio/PowerPoint videos give you every word and every slide as if you were sitting in the meeting room. It's the perfect educational tool to refresh what you heard or to share with colleagues in a learning group. The synced videos are available via an online library. All files can be downloaded or streamed. MP3 audio files and PDFs of the handouts are available on DVD-ROM (online library is included). Order in the next few days and take advantage of the discounted onsite pricing! Click here to order!
Who You Can Meet!
BECC brings together a range of academics, practitioners, and policy-makers from a variety of fields engaged in energy and climate efforts in order to provide the latest and most relevant behavioral research, best practices, and methodologies. The organizers value abstracts from all relevant disciplines concerned with human behavior, society, and culture, especially work from applied anthropology, social psychology, behavioral economics, organizational behavior, political science, communications, and the cognitive sciences.
What is our Goal
No single field encompasses all facets of behavior change, so BECC brings together a wide range of top academics, practitioners and policy-makers to provide the latest and most relevant behavioral research findings, best practices and measured results.
Ultimately, we seek to answer this question: How can we most effectively encourage low-carbon behavior?
The organizers plan the agenda to cover diverse perspectives/research areas (social sciences, behavioral economics, communications/marketing/entertainment, public health, cognitive sciences and others) and issue sectors, including residential and commercial buildings, transportation, urban design, and sustainable consumption (including food).

Policies and programs that have demonstrated results in changing behavior are of particular interest, as well as thoughtful discussions of transformative ideas in the areas of emerging policies, program design, and behavioral research methods.