BECC 2015│October 18 – 21
Hyatt Regency | Sacramento, California
Keynote Address
The Emerging Alliance of Religion and Ecology
Dr. Mary Evelyn Tucker,
Forum on Religion and Ecology at Yale University
, will open our conference.This keynote explores the role of religious, ethical, and spiritual practices in addressing national and international climate change.Given the Pope's encyclical on the environment and his visit to the United States, this talk is timely.The Forum on Religion and Ecology is the largest international multireligious project of its kind.With its conferences, publications, and website, it explores religious worldviews, texts, ethics, and practices to broaden understanding of current environmental concerns.The Forum recognizes that religions need to be in dialogue with other disciplines (e.g., science, economics, education, and public policy) in seeking comprehensive solutions to both global and local environmental problems
.
Closing Plenary
Profiles in Leadership – Behavior, Energy and Climate Change
Speakers:
Carla Peterman, California Public Utilities Commission
Brad Liljequist, The International Living Future Institute
Reuben Sarkar, US Department of Energy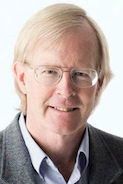 Moderator: Ralph Cavanagh, Natural Resources Defense Council
Ralph Cavanagh is a senior attorney and co-director of NRDC's energy program, which he joined in 1979. Ralph has been a Visiting Professor of Law at Stanford and UC Berkeley (Boalt Hall), and a Lecturer on Law at the Harvard Law School; he has also been a faculty member for the University of Idaho's Public Utility Executives Course for more than fifteen years. From 1993-2003 he served on the U.S. Secretary of Energy's Advisory Board.
Spotlight Panels
Mission Critical, Mission Possible
The Future of Transportation
Speakers:
CAPT. William Whitmire, U.S. Marine Corps
Col. Jim Caley, Director, U.S. Marine Corps Expeditionary Energy Office
CAPT. James Goudreau, Acting Deputy Assistant Secretary of the Navy
For the U.S. Military, energy efficiency is not just about money or sustainability—it is a mission critical priority. Smarter use of resources enhances energy security, expands military capability, and saves lives. Many Department of Defense (DoD) organizations have recognized the importance of behavior change as a key component within their larger energy strategies. This panel discussion will bring together experts who led the research, design, implementation, and evaluation of behavior change campaigns in the Navy and Marine Corps.
Moderated by Darrin Kayser, Booz Allen & Hamilton
Publish your paper in the BECC Conference Proceedings – If your abstract was accepted as a presentation, lightning or poster you are eligible to publish your paper in the BECC Conference Proceedings. Papers are hosted on eScholarship, an open access publishing repository hosted by the University of California that is cataloged by scholarly search engines. Send us your final paper at least one week prior to the conference for posting.
The Behavior, Energy and Climate Change Conference (BECC) is the premier international conference focused on understanding human behavior and decision making so that this knowledge can accelerate the transition to an energy-efficient and low-carbon future. BECC is currently in its ninth year and is associated with a growing set of allied conferences in Europe and Asia.
Broad Goals
Identify key lessons about behavior and decision making that advance energy/climate solutions
Help integrate research insights throughout the value chains of energy-using goods and services
Expand support for social science research as applied to the biggest contributors to today's energy challenges
Facilitate knowledge accumulation, exchange, and collaboration across analytical approaches from micro to macro (e.g., individual, group, organizational, societal behavior and decision making)
Key Themes – Behavioral research insights can help…
Find real energy savings that will benefit the economy, security, and environment
Accelerate climate-friendly innovation via appealing, user-focused design, faster diffusion, and better management practices
Increase the benefits and decrease the costs of energy-oriented policies and programs
Improve the analytic models that guide our vision for the future
Attendees – BECC draws a broad mix of…
Researchers (e.g., economics, psychology, sociology, anthropology, management, law, humanities, interdisciplinary)
Decision makers (e.g., federal, state, and local agencies, legislators, regulators)
Practitioners (e.g., utilities, consultants, manufacturers, designers, architects, entrepreneurs, marketers, purchasers)
Influencers (e.g., community organizations, media, nonprofits, religion, entertainment)
Why attend BECC?
Every year we assemble great speakers and provide cutting-edge information: The BECC 2015 program will include more than 40 plenary and topic sessions showcasing over 150 presenters selected through a competitive abstract process or invited by the organizing committee, ensuring state-of-the-art information available in no other forum. There will also be poster presentations, workshops, and our traditional fun film festival. Past attendees from many different fields have described BECC as the "most interesting and thought-provoking conference" they have ever attended.
Who attends?
BECC brings together a range of academics, practitioners, and policymakers from a variety of fields engaged in energy and climate efforts in order to provide the latest and most relevant behavioral research, best practices, and methodologies. We value abstracts from any relevant discipline concerned with human behavior, society, and culture; particularly work from social and behavioral psychology, behavioral economics, applied anthropology, organizational behavior, political science, communications, and the cognitive sciences. If you work in this area, or are considering research in this area this is a must-attend event.
The conference size is limited to 700 participants and regularly sells out!