---
BECC Sponsored Webinars
The BECC Webinar Series brings attention to cutting-edge advances in research and practice addressing behavior, energy, and climate change. We showcase the best BECC-related content and world leaders in the field to keep the conversation going between conferences and throughout the year. For those who cannot attend BECC, the sessions provide an opportunity to learn and share ideas. For those who can attend, the series gives a preview of conference topics. Our mission is to promote and disseminate behavior research as it applies to real-world climate and energy issues. Enjoy!
---
Climate Change Solutions to Protect Health and Promote Equity
Oct 31, 2023 | 3:00 PM – 4:00 PM EDT
Recording: Watch Here
Climate change is considered by many health experts to be the greatest determinant of health for a child born today. However, the harms of climate change will not be borne equally, with certain populations more vulnerable due to structural forces such as racism and poverty or physiological factors such as age. To mitigate the threat of climate change for all populations, we must both dismantle upstream factors like our reliance on fossil fuels and reimagine our schools, cities, and homes as places of climate resilience to best protect health and promote equity.
Join us for a webinar to learn how we can equitably tackle climate change and improve health. Attendees will hear from expert speakers on why climate change is both our greatest health threat and our greatest health opportunity to build a better world.
Speakers
Lisa Patel, Executive Director, Medical Society Consortium on Climate and Health
Lisa has used her extensive experience working for government, community organizations, and nonprofits to advocate for children's health priorities in the United States. She received her undergraduate degree in biological sciences from Stanford University, her master's in environmental sciences from the Yale School of the Environment, obtained her medical degree from Johns Hopkins University, and completed her residency in pediatrics at UCSF. Lisa maintains a clinical practice as a pediatric hospitalist caring for newborns, premature infants, and children requiring hospitalization.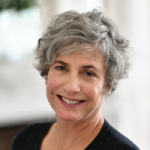 Moderator: Gale Berkowitz, Associate Director, CITRIS Health
Gale's professional training is in public health policy, evaluation, and epidemiology. Her work has tackled some of the most critical social and environmental problems of our time: ensuring access to quality health services, behavioral health, substance use treatment and education; promoting financial inclusion; and reducing the impact of climate change, among others. Gale has had responsibility for organization-wide evolutions of strategy, operations, change management, and organizational and network learning. She has a track record of building systems that are long-lasting and valued.
Gale has extensive teaching experience and is the author or co-author of more than 50 publications. She received her bachelor's degree at Johns Hopkins University, and master's and doctorate degrees in public health at UC Berkeley.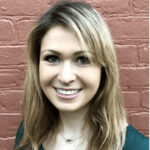 Webinar Host: Miriam Aczel, PhD, McQuown Postdoctoral Fellow, California Institute for Energy & Environment (CIEE) at UC Berkeley
Miriam is working on the Oakland EcoBlock community solar microgrid pilot project. She is an Honorary Research Associate at Imperial College London's Centre for Environmental Policy. Miriam earned her PhD at Imperial College London, where she was a President's PhD Scholar. She is also co-founder and co-director of the Amir D. Aczel Foundation for Research and Education in Science and Mathematics, a nonprofit working on environmental education in Cambodia. Miriam is a Fellow of the Royal Society of Arts. She speaks French, Italian, and Hebrew, and is learning Spanish.
---
BECC 2023 Newcomer Orientation
October 26, 2023 | 12:00 PM – 1:00 PM EDT
Watch the recording
Is this your first BECC conference? Be sure to check out the Newcomer Orientation, hosted by two of our social committee volunteers, Nick Lange with ICF and Laura Cornish with Uplight. Get valuable "insider tips" on how to plan for the best conference experience and make the most of your first BECC conference!
---
Changing the Minds of Climate Skeptics Using Novel Methods
July 26, 2023 | 11:00 AM – 12:00 PM EDT
Changing minds is difficult. This is especially true in domains where one's viewpoint is tied to their identity and echo chamber rather than information and facts. Attempts to change minds using data, persuasion, or interventions have largely failed. So how can we successfully change minds?
Join us for a webinar to hear new findings from Professor Moran Cerf on novel ways to shift the views of climate skeptics toward support for climate science. Professor Cerf will also share results from two recent works (Cerf et al., 2023, Nature Climate Change, and Matz et al., 2023, Computer in Human Behavior) about changing behavior across various domains (ranging from neuroscience to psychology and computation – using advances in Generative AI).
Speakers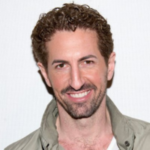 Moran Cerf
Professor of Neuroscience and Business & the Alfred P. Sloan Professor of Screenwriting
Columbia University & American Film Institute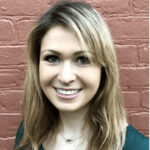 Moderator: Miriam Aczel, PhD.
McQuown Postdoctoral Fellow
California Institute for Energy & Environment (CIEE) at UC Berkeley
---
Climate Justice Lessons from Africa
June 27, 2023 | 12:00PM – 1:00PM EDT
What can we learn about changing behavior from energy-saving efforts and grassroots initiatives around the world? Join us for a webinar to hear local leaders from across Sub-Saharan Africa as they share their climate action stories and experiences.
Whether it's energy retrofits, anti-pollution programs and sustainability efforts, or climate activism and youth education, our distinguished panelists will share lessons and information that can be applied anywhere.
Attendees will hear from six participants in the Historically Black College or University (HBCU) Green Fund's Sustainable Future for Africa and the Diaspora network. The HBCU Green Fund encourages institutions that benefited from slavery to invest in efficiency upgrades for HBCU buildings, and the diaspora network extends this work beyond American borders. The session will include a Q&A discussion following the presentations.
Speakers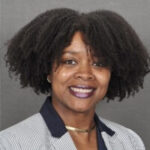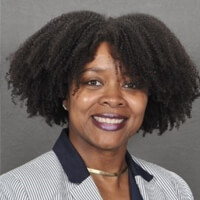 Moderator: Pamela Fann, Co-owner/Principal, Impact Energy – USA
Pamela's work focuses on energy efficiency project implementation and workforce development. She also works to promote equitable job expansion within the energy industry that positively impacts lives and supports community economic advancement.
She is the Founder and CEO of Integrated Solutions, a Diversity, Inclusion, and Integration consulting company that develops frameworks to implement diversity successfully and sustainably within organizations. Integrated Solutions' mission is to drive industry transformation through organization cultural competency, caring conversations, and additional diversity advisory services.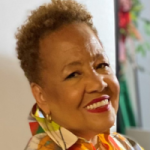 Felicia M. Davis, Founder and Executive Director of the HBCU Green Fund – USA
Felicia is staunch advocate for measurable reductions in greenhouse gas emissions through energy efficiency retrofits, green building, renewable energy solutions, and an array of sustainable practices. In 2016 she co-founded the HBCU Green Fund to help finance green projects at Historically Black Colleges and Universities. She serves on the steering committees of Intentional Endowments Network, Croatan Institute, and the JustTransition PowerForce. She was a founding board member for Green 2.0, dedicated to increasing racial diversity in environmental leadership, and a member of the Chattahoochee Riverkeeper board. She also convenes the Sustainable Future for Africa & Diaspora.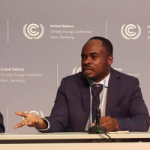 Kassim Hussein, Founder and Executive Director of the Center for Climate and Sustainability Empowerment – Ghana
Kassim is an environmental and a sustainable development practitioner with over 10 years of experience in communicating about climate change, running advocacy campaigns, and engaging in developmental issues in Ghana. In addition to leading the Center for Climate and Sustainability Empowerment, he is the Sub-Saharan Africa Regional Liaison for ECOS (Climate Education, Communication, Outreach stakeholders Community) of the UNFCCC.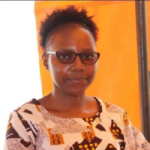 Sharon Gakii, Co-Founder of the International Consortium on Climate and Biodiversity (ICCB) – Kenya
Sharon is a climate justice activist on Fridays for Future Most Affected People and Areas (MAPA) movement, a volunteer with the Loss and Damage Youth Coalition, and an Arctic Angel with Global Choices, where she advocates for the protection of the Arctic ice shield. Sharon also serves on the 2023 YOUNGO Food at COP Campaign as a point of contact. She's engaged with transformative education and improving the lives of young people, and in championing policies and structures that promote volunteerism in the African continent. She believes that everyone has a skill and a thing to offer in climate justice advocacy.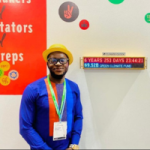 Abubakar Kromah, Founder/Executive Director of the Climate Activists Association of Liberia (CAAL) – Liberia
Abubakar is a youth and climate justice activist. He's a member of YOUNGO, ACE Working Group, and leads CAAL – an umbrella organization that aims to network activists and other climate and environmental organizations across the length and breadth of Liberia and its neighbors. Their major concerns are to help mitigate climate change and the environmental crisis in Liberia and the world at large. He's currently serving as the Youth President for his community, which is one that suffers some of the most adverse impacts of climate change. In addition, Abubakar is a Program Coordinator for the HBCU Green Fund. As a testament to his work over the past years, he was appointed as a 2023 Climate Ambassador of the Global Youth Climate Network (GYCN).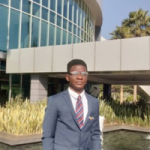 Bashiru Korom, Product Planning and Development Officer at the National Tourist Board of Sierra Leone, and Chief Executive Officer and Founder for Keep Africa Beautiful Sierra Leone – Sierra Leone
Bashiru is a Conservationist and Natural Resource Management specialist as well as a United States Fish and Wildlife (USFWS) MENTOR-PACE Fellow.
He holds a dual program Master of Business Administration (MBA) and a Certification in Conservation Leadership Pathway from the School of Wildlife Conservation (SOWC), from the African Leadership University School of Business (ALUSB) and a Master of Public Health (MPH) specialized in Environmental Health.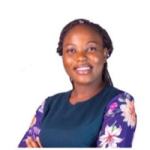 Kwerit Sarah Chebijira, Founder of Clean Cities Uganda – Uganda
Kwerit is a distinguished environmental sustainability leader and has had the privilege to serve as the team lead at Climate Change Action Africa.
Her work focuses on addressing poor waste management in Uganda's major cities. As a UN Youth Fellow, Chebijira is using the African United Nations Youth Delegation Platform to raise awareness and advocate for policies that benefit young people in her community. She is also the President of the African Views Students Chapter in Uganda, which has allowed her to engage with and inspire other young people.
By registering for this event, you are opting to receive future email communication from ACEEE. You may unsubscribe via the link included in all emails.
---
Improving Public Understanding of Climate Change by Supporting Weathercasters
May 17, 2023 | 2:00PM – 3:00PM EDT
People need a clear understanding of climate change to make informed decisions about their future. Climate change is a global threat, but without seeing and understanding its local impacts, people are less likely to take action. Local TV weathercasters have an important role to play in addressing this issue because they can spotlight ever-increasing extreme weather events and make the link to climate change clear for their viewers.
Join us for a webinar highlighting the highly successful Climate Matters program, an initiative that helps TV weathercasters report on the local relevance of global climate change. Attendees will learn how George Mason University and Climate Central used a "community of practice" model to increase local climate reporting 100-fold over the past decade, which has led to a significant increase in public understanding of climate change nationwide.
Moderator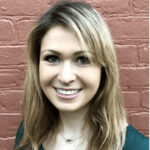 Miriam Aczel, PhD
McQuown Postdoctoral Fellow, California Institute for Energy & Environment (CIEE) at UC Berkeley

Miriam is working on the Oakland EcoBlock community solar microgrid pilot project. She is an Honorary Research Associate at Imperial College London's Centre for Environmental Policy. Miriam earned her PhD at Imperial College London, where she was a President's PhD Scholar. She is also co-founder and co-director of the Amir D. Aczel Foundation for Research and Education in Science and Mathematics, a nonprofit working on environmental education in Cambodia. Miriam is a Fellow of the Royal Society of Arts.

Speakers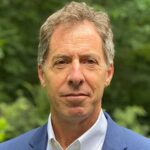 Ed Maibach
Professor at George Mason University and Director, Center for Climate Change Communication
Ed's research illuminates public understanding of climate change and strategies for enhancing it. Ed previously served as Worldwide Director of Social Marketing at Porter Novelli and Associate Director of the National Cancer Institute. He is a Fellow of the American Academy for the Advancement of Science and is an elected National Academy of Medicine member. He also serves on the Global Climate and Health Alliance board of directors.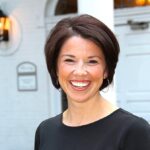 Bernadette Woods Placky
Chief Meteorologist and Director, Climate Central's Climate Matters
Bernadette develops partnerships with media organizations, non-profits, and academic institutions in her leadership role with Climate Central, and serves as an expert on the links between climate change and weather.
Before coming to Climate Central, Bernadette worked for decades as an on-air meteorologist in markets in Arkansas, Kentucky, and Maryland. Woods Placky holds a B.S. in Meteorology and a minor in French from Penn State University. She carries both American Meteorological Society certifications—Television Seal of Approval and Certified Broadcast Meteorologist.
---
The Climate Crisis and Gen Z Mental Health
April 25, 2023 | 2:00PM – 3:00PM EDT
What are the mental health impacts of the climate crisis on young adults worldwide? A new short documentary, Gen Z Mental Health: Climate Stories, captures the emotions of a generation that may be frightened, but is anything but hopeless. It tells stories of love, community connections, and healing.
Join us for a screening of this new 10-minute film and a discussion with the team behind it and an expert researching the mental health impacts of climate change.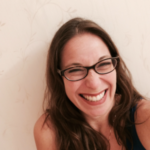 Moderator: Beth Karlin, Ph.D., Founder and CEO, See Change Institute
Beth is an applied behavioral scientist with expertise in developing and evaluating behavioral interventions targeting energy use and sustainable behavior. She and her team are currently working on projects to train energy managers on behavior change, understand and influence adoption of smart home technology, and support community energy programs in California. Beth is also Past President of the APA's Environmental Psychology Division and a member of the editorial board for Energy Efficiency Journal, the National Academies of Science Environmental Health Matters Initiative (EHMI) and the BECC organizing committee. She received her Ph.D. in Social Ecology with an emphasis in Design-Behavior Research from the University of California, Irvine.
Speakers: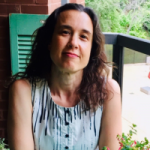 Sarah Newman, Executive Director, Climate Mental Health Network
Sarah is a leader and strategist with over 15 years of experience creating and implementing strategic campaigns using partnerships, storytelling, and media to advance social change. Sarah's expertise spans community, political, film, tech, and faith-based campaigns. As a collaborative leader, she is highly skilled at building effective campaigns informed by research, data, and science to create initiatives, communications plans, content, and events that inspire and move stakeholders to protect the health of people and the planet.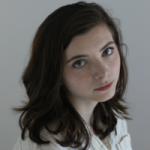 Tehya Jennett, Co-owner/Green Producer, Stranded Astronaut Productions
Tehya (she/they) is a youth climate activist and filmmaker with roots in the climate storytelling space. They run an artist collective and production house that specializes in social impact content. Jennett has worked as a Sustainability Coordinator on numerous film/TV productions, and produced the award winning cli-fi short, Stomach of the Earth (2020). Gen Z Mental Health: Climate Stories (2022) is their directorial debut focusing on the mental health impacts of the climate crisis.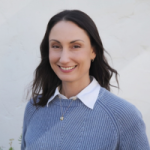 Dr. Larissa Dooley, Research Scientist, See Change Institute; Science Advisor, Climate Mental Health Network
Dr. Dooley is a research psychologist whose work focuses on the mental health impacts of climate change, particularly in youth, as well as strategies for building emotional resilience in the context of climate change. She was first author on the report Climate Change and Youth Mental Health, commissioned by Blue Shield of California. She has presented on this topic for diverse audiences including psychological associations, activist groups, and environmental educators, and her work has been used to lobby for legislation to better support the mental health of young people impacted by the climate crisis. Dr. Dooley is the parent organizer of Future Fighters, a child-led environmental activism group founded by her elementary school-aged daughter.
---
Energy Futures: Anthropocene Challenges,
Emerging Technologies, and Everyday Life
March 15, 2023 | 2:30 PM – 3:30 PM EST
Recording: Click here
Description
As pressure to respond to climate change intensifies, there is increasing urgency to change our energy systems and energy practices. Visions of the energy future are changing, and new imaginaries – values and symbols through which people imagine their social whole – are emerging alongside innovative approaches to technology. Around the world, people are seeing new possibilities in digitization and automation. Some are promoting a world reliant on data analytics. Others desire a retreat from grids and networks in favor of self-reliance. A global shift to electrification, and diversification of electricity production, has material impacts on energy practices at all scales. It is time to rethink the ways energy is and will be sourced, shared, and used.
Join us for a webinar to learn about future imaginaries of energy. Attendees will hear from editors of the new book Energy Futures as they look at how ethnographic methods provide new knowledge about imagined and possible approaches to energy within the context of emerging technologies, Anthropocene challenges, and everyday realities.
---
Changing Transportation and Energy Use Behavior –
Learning from Denmark and Australia
February 23, 2023 | 4:00PM – 5:00PM EST
Recording: Click here
Description
How can policymakers motivate people to trim home energy use and seek alternatives to driving cars? Join us for a webinar highlighting two of the most impactful, innovative, replicable and adaptable behavior change programs that can point the way.
Attendees will hear how Australia has used gamification to motivate and empower low-income renters to reduce household energy consumption by 12.3% and increase adoption of energy efficient habits by 22.5%. We will then turn to Denmark to learn how Copenhagen has consistently increased cycling rates year after year—reaching an incredible 49% of commuting trips (to work and school). These two behavior change programs were identified as 2022 landmark case studies by Tools of Change, a website devoted to highlighting excellence in community-based social marketing.
---
Equitable Digitalization of Residential Energy Technologies
October 26, 2022 | 2:00PM – 3:00PM EDT
Recording: Click here
Description
The digitalization of residential energy—using technologies such as programmable thermostats and smart meters—has spurred a new energy efficiency investments and helped spawn the "smart home" movement. Together with home electrification, this has provided opportunities to reduce households' energy bills. But who benefits from home energy digitalization and how can we ensure that it is equitable?
Join us for a webinar to hear about the wide terrain of residential energy digitalization from the current state of the technology to the important concerns about privacy.
Speakers
Carlos Martín, PhD., Project Director, Remodeling Futures Program, Joint Center for Housing Studies of Harvard University
Carlos' research focuses on green housing, disaster mitigation and recovery, substandard housing, construction innovation, and the construction workforce connects the bricks-and-mortar of existing housing to its social outcomes. Carlos came to the Joint Center for Housing Studies of Harvard University from the Urban Institute, where he was a senior fellow. Carlos is currently serving as a David M. Rubenstein Fellow at the Brookings Institution's Metropolitan Policy Program and also serves on several National Academy of Science committees. He has previously served on advisory boards for HUD, EPA, and FEMA.
Carlos received his BSAD in architecture from the Massachusetts Institute of Technology and his MEng and PhD degrees in civil and environmental engineering from Stanford University.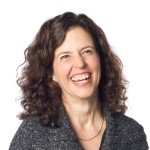 Therese Peffer, PhD., Project Manager & Researcher, CIEE/CITRIS – University of California, Berkeley
Therese manages and conducts research in smart building technologies, building-to-grid, demand response, and smart grid research projects with the objective of creating comfortable and energy efficient livable spaces. She serves as an Associate Director for California Institute for Energy and Environment (CIEE) and for the Center for Information Technology Research in the Interest of Society (CITRIS) Climate initiative and is the co-Chair of the annual Behavior, Energy & Climate Change conference. She is currently managing the Energy Commission funded EcoBlock and large commercial decarbonization projects and the Department of Energy funded Brick project. Previous research includes energy consumption displays, thermostats, consumer behavior, and user interface usability research.
Therese completed a Ph.D. in Architecture with an emphasis on building science at UC Berkeley. She earned a Master's degree in Architecture at the University of Oregon.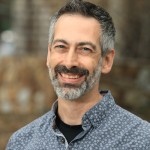 Moderator: Reuven Sussman, PhD., Director of Behavior and Human Dimensions Program, American Council for an Energy-Efficient Economy (ACEEE)
Reuven conducts research on energy efficiency behavior change and co-chairs the annual Behavior, Energy & Climate Change (BECC) conference. He has authored numerous academic papers and book chapters on the psychology of climate change, behavioral interventions to encourage energy efficiency, and the psychological determinants of pro-environmental behavior. Reuven sits on the editorial board of the Journal of Environmental Psychology and Journal of Social Psychology.
Reuven earned a doctor of science in social and environmental psychology from the University of Victoria.
---
New Innovations for Saving Energy in Buildings Through Behavior Change
September 15, 2022 02:00 PM EST
Recording: Click here
Description
Utilities and local governments have successfully used home energy reports to spur energy-saving behaviors, but now they are looking for the next big thing to reduce consumer demand. As the threat of climate change continues to intensify, now is the time to employ every tool in the "behavioral toolbox" to reduce energy consumption and emissions.
New innovations in behavioral science and behavior change programs move beyond focusing on general energy consumption by consumers at home. Instead, they target peak heating and cooling events, engage tenants with multiple approaches, and focus on building operators who can have outsized impacts on how energy is used.
Join us to learn from four experts about combining real-time data and rewards to produce savings during peak-use events, a project on university campus tenant engagement for reducing energy use, and how we can train skilled energy professionals to maximize savings from high performance buildings.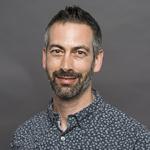 Moderator: Reuven Sussman, Director of Behavior and Human Dimensions Program, American Council for an Energy-Efficient Economy (ACEEE)
Dr. Sussman conducts research on energy efficiency behavior change and co-chairs the annual conference on Behavior, Energy and Climate Change (BECC). He has authored numerous academic papers and book chapters on the psychology of climate change, behavioral interventions to encourage energy efficiency, and the psychological determinants of pro-environmental behavior. Dr. Sussman sits on the editorial board of the Journal of Environmental Psychology and Journal of Social Psychology.
Speakers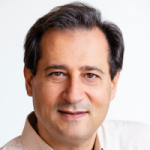 George Zavaliagkos, VP Technology and Data Science, Sense
George leads a team of data scientists and engineers who apply advanced machine learning to home energy tracking and analysis. Prior to joining Sense, George led machine learning operations for Amazon Alexa. He was also a co-founder of Parametros Trading and Director of Research at Nuance Communications Mobility division. George holds a PhD in Electrical Engineering from Northeastern University.
Shelby Ruiz, Research Project Manager, Washington State University
Shelby is the research project manager for Washington State University's Integrated Design + Construction Laboratory with interests in human-building interfaces, social-biophilic design, and qualitative research methods. The Integrated Design + Construction Lab specializes in mixed methods research to advance building energy savings, occupant comfort and education, as well as studies that investigate the human aspects of building operations.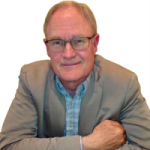 Peter Crabtree, Visiting Project Scientist, California Institute for Energy and Environment/CITRIS, UC Berkeley Principal Investigator, NSF-sponsored Building Efficiency for a Sustainable Tomorrow (BEST) Center
Peter has more than 30 years of experience in community organizing and workforce development.  He was a community college Dean of Career Education for 17 years at Laney College in Oakland, California. He is the Principal Investigator for the NSF ATE national Building Efficiency for a Sustainable Tomorrow (BEST) Center. As an NSF principal investigator for the past 18 years, he has worked on commercial building operations for sustainability including leading research in the field and supporting technician education nationally in Building Automation Systems, Commercial HVAC, and energy efficiency. He currently leads the development of an ISO 17024 national certification for High-Performance Building Operations Technical Professionals with the goal of improving the knowledge and skills of building technicians nationally and thus improving the energy efficiency and IEQ of the commercial buildings sector.
---
Leaving No One Behind in the Energy Transition
Jul 21, 2022 02:00 PM EST
Recording: Click here
Description
The disparities that minority communities have experienced due to institutional racism and environmental injustices have not only contributed to the health decline of residents in these communities, but also wealth and employment gaps. Energy has been one of the fastest growing industries in the United States, but as the industry transitions it must strengthen its racial diversity. According to the latest U.S. Energy and Employment Report, while there were job losses in the industry during the pandemic, there is a steady growth in employment in wind energy, battery storage, and hybrid and electric vehicles. Increased work in energy efficiency and electrification–together with retirements–have created a need for more skilled workers. Investing in programming and uplifting communities with workforce development initiatives can create a monumental impact as we transition to a clean energy future.
In this webinar, we will explore how engaging with disadvantaged and environmental justice communities though investments and workforce development can right some of the wrongs of systemic racism and environmental injustice in energy while bringing economic stability, empowerment, and wealth.
Speakers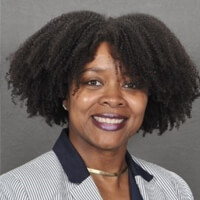 Pamela Fann
CEO, Integrated Solutions
BECC DEI Advisor
Jasmine Johnson, MPA, MBA
President, Sparrow Energy Services
---
Theories of Change for Encouraging Climate-Friendly Behaviors
Jun 29, 2022, 2:00 PM EST
Recording: Click here
Description
Utilities, governments, non-profits, and businesses all implement programs to change behaviors to save energy and mitigate climate change — but we are often missing the details of the cause-and-effect chains operating behind the scenes. Typical theories of change usually tell us about what goals and activities are core to a program's outcomes, but not why the program works.
In this interactive webinar, panelists will introduce a psycho-social theory of change (PS-ToC) that links elements of a behavior change program to underlying psychological or social changes. It articulates the goals of a program (e.g., utilities or organizations wanting to increase use of solar power in residential communities) and how the methods lead to actual changes in awareness, attitudes, beliefs, and behavior. Without such details, we can lose sight of the individual steps required to reach the final targeted behavior adoption. Panelists from Rare, a global environmental nonprofit, will provide an overview of the PS-ToC process with examples from their work. They will then give attendees a chance to practice applying the process with an actual case study and digital tool on adopting green energy sources.
Attendees will have the opportunity to work in small groups to collaborate on a PS-ToC and share their findings and questions with the larger group. The webinar will provide insights on how to make informed, real-time program decisions to adaptively manage your programs and achieve your desired outcomes.
Speakers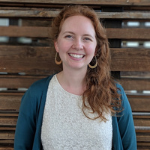 Katie Williamson, Manager, Learning & Tools, Rare's Center for Behavior & the Environment
Katie develops tools, resources, and trainings on Behavior-Centered Design and has a passion for developing learning experiences for global audiences interested in environmental behavior change. Prior to joining Rare, she earned an M.S. from the University of Michigan's School for Environment and Sustainability and a B.A. from Dartmouth College in Anthropology and Environmental Studies. Prior to Rare, Katie helped design and support undergraduate and graduate courses, worked with the Aspen Institute and the Donella Meadows Institute, and served as a research consultant for a chapter of The Nature Conservancy.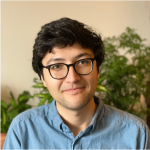 Rakhim Rakhimov, Senior Behavioral Research Associate, Rare's Center for Behavior & the Environment
Rakhim applies behavioral science to research, design, and test solutions aimed at accelerating the adoption of climate-friendly behaviors. Rakhim graduated from the Master of Behavioral and Decision Sciences program at the University of Pennsylvania and received his MA (Honours) in Management at the University of St Andrews in Scotland.
---
Leveraging Behavioral Science for Continuous Improvement within SEM
April 27, 2022, 12:00pm – 1:00pm EST

Speakers

Kjell van Zoen
Strategic Energy Management (SEM) Coach
Energy 350, Inc.

Todd Amundson, P.E.
Industrial Engineer Technical Lead for Energy Efficiency,
Bonneville Power Administration

Faith DeBolt


Principal, SBW Consulting, Inc.


Monet Springmeyer
Strategic Energy Management Coach and
Program Manager, Cascade Energy

Kira Ashby
Principal Program Manager,
Behavior, CEE

Arlene Lanciani
Principal Program Manager,
Evaluation, Research
Description
Energy efficiency program administrators across the U.S. and Canada have been working together to improve the performance of their Strategic Energy Management (SEM) programs. While SEM can support decarbonization of operations at customer sites, and it often provides other non-energy benefits, these programs are challenging to administer and implement, and they rely on customer commitment. To ensure program offerings meet customers' needs while maintaining flexibility, a committee of program administrators from the Consortium for Energy Efficiency (CEE), with input from their SEM implementation contractors, is looking at the key role of behavioral science in making SEM more effective and inspiring customer commitment. The committee is also determining how to most effectively evaluate energy-saving measures that leverage behavioral science.
To cite an example: at a recent CEE Industry Partners session, an SEM implementer illustrated the importance of employee engagement in making the cultural shift to SEM. One way he leverages behavioral science in practice is through treasure hunts, which support customer buy-in to SEM.
To further explore this topic and work toward concrete demonstration of verifiable SEM impacts, a panel of several program administrators and SEM implementers will discuss the role of behavioral science in SEM based on their observations so far. Panelist presentations will be followed by facilitated discussion.
---
BECC/Bidgely Workshop:  LMI Solutions That Meet Your Customers Needs
September 30, 2021, 2:00pm Eastern Time (US and Canada)
Recording: Click Here
Description
According to ACEEE's latest report on Energy Burden, one-fourth of all U.S. households and two-thirds of low-income ones have high energy burdens and that number has grown and continues to grow due to the COVID-19 pandemic. It is essential, now more than ever, to understand the unique challenges and offer targeted solutions to low-to-moderate (LMI) customers. The good news is that there is a treasure trove of energy data for utilities already available about LMI customers. Bidgely has analyzed AMI and non-smart meter data for over 30+ utilities with over 17 patents in energy disaggregation.
In this limited enrollment workshop, we'll explore comprehensive solutions that meet LMI customers' specific challenges and tools that exist today to improve their customer experience across multiple channels. Brainstorm with your utility peers about how to identify LMI customers, analyze their usage and engage them in meaningful ways with hyper-personalized recommendations that improve efficiency and reduce energy costs.
Become a utility trusted energy partner in your community to drive participation in LMI programs. Creating a positive and cooperative relationship between LMI customers and their utility provides numerous benefits for the utility including increased customer satisfaction and reduced cost of managing arrearages. Utilities can leverage the abundance of energy data to more accurately identify LMI customers, analyze their usage and engage them in meaningful ways with personalized and empathetic communications that generate awareness, provide transparency, and build trust that increase participation in payment plans, energy assistance, weatherization, and energy efficiency programs.
Workshop Objectives
We'll showcase the tools you can use to support your LMI customers and discuss new program ideas that provide LMI customers with a consistent experience and recommendations across multiple channels.
Workshop Facilitator
Ricky Gratz is a strategic, results-proven leader with over 15 years of experience across sales, strategy, regulatory, legal, policy, and stakeholder engagement. He is also known as an agile team leader, relationship builder, motivator, skilled negotiator, and strong communicator. His professional experience is in energy, sustainability, and high-tech industries with extensive connections. His passion is creating a clean-energy future for all energy consumers. He uses his experience by serving on the Board of Directors of 8 national, state, and local non-profit organizations, which helps inform his program strategies.
---
BECC Webinar: How Climate Story-Telling Can Change Our World
August 31, 2021, 2:00pm Eastern Time (US and Canada)
Recording: Click Here
Description
Entertainment has the attention of the world. And, it can show us possibilities we have yet to imagine. It offers a vision of what our future world could look like and can have the emotional ingredients necessary to ignite the action. But, how can stories of all kinds ignite action and create change? We conducted the largest climate media study to-date to answer this question and have developed an on-line platform to further investigate climate media effects as it's created. These components represent the backbone of a new venture, Resilience Entertainment, to support social change to address climate change.
Workshop Leader
Sabrina McCormick PhD, fuses sociology, public health, and filmmaking to address climate change. Her work has been published in Science, Nature Climate Change and dozens of other outlets, and she has been a producer on Emmy Award-winning television. She has advised multiple federal entities and is a member of the National Academies of Science Climate Communication Initiative. Dr. McCormick's work is regularly featured in media outlets, including The New York Times, National Public Radio, and the Washington Post.
---
BECC Webinar: Reimagining Environmental Justice
July 29, 2021, 2:00pm Eastern Time (US and Canada)
Recording: Click Here
Description
In their quest to solve climate issues, environmental organizations have in the past imposed harms and exacerbated problems in low-income communities and communities of color. In this talk, I bring these injustices to light and discuss how organizations can change their behavior to address both environmental justice and greenhouse gas emissions at the same time. As the Associate Vice President for Environmental Justice and Equity Initiatives at The Environmental Defense Fund (EDF), I will show how we are reimagining climate action to include respect, results, innovation, optimism, and integrity into a new organization structure where equity and justice are woven into our DNA. Please join me to learn more about the how organizations who care about climate change can rethink how to create both global climate outcomes and local environmental and equity outcomes for environmental justice communities.
---
BECC/Energy Code Ace Workshop: Changing Behavior to Support Energy & Carbon Reduction: The Example of California

June 17, 2021, 2:00pm – 3:00pm Eastern Time (US and Canada)  
Format: One-hour interactive workshop
Recording: Click Here
After registering, you will receive a confirmation email containing information about joining the meeting. This workshop allows limited enrollment.
Description
Encouraging adoption and social acceptance of strong energy codes is a critical step toward reducing global emissions. California has worked to ensure energy efficiency in the built environment since 1978, when the state's Energy Code (Title 24, Part 6) was added to the its building code. One of California's most effective strategies has been to encourage the construction community to participate in the code development process, enabling adoption of new code requirements by means of consensus.
In the conventional approach to making energy efficiency part of the building code, inspectors change behavior change largely through enforcement (i.e., penalties). While this works to a certain degree, limited resources to ensure compliance—coupled with a lack of understanding of how to implement code requirements—means that builders need additional support to fully transition design/build practices to create the energy future we need.
Join us as we explore how California developed industry advocacy and education offerings designed to support the multitude of market actors involved in the compliance process. We will also discuss how empowering local governments to adopt "reach codes" that exceed state code has accelerated transformation by achieving local policy objectives.
Discover how the powerful combination of participation, enforcement, education, and empowerment works to change behavior in support of aggressive energy goals that support long-term climate and energy efficiency benefits. It can happen.
Workshop Leader
Gina has worked in the energy modeling field since 1991 and is the current owner of Gabel Energy, based in Castro Valley, California. She teaches several full-day training courses offered by California's statewide Codes & Standards program on the Residential and Nonresidential Title 24 Building Energy Efficiency Standards for building department staff, energy consultants, architects, contractors and design engineers. Gina is a Certified Energy Analyst (CEA) through CABEC and a LEED AP specializing in nonresidential energy modeling for Title24, Part 6 and LEED.
---
The Devil Is in the Details: The Effects of Variation in Policies on Climate Change Policy Preferences
May 27, 2021, 02:00 – 3:00 pm Eastern Time (US and Canada) 
Format: One-hour webinar
Recording: Click Here
Description
Why do people support some environmental policies but not others? Can we change how people look at environmental policy and government action? Join us for a deep dive into the psychological processes underlying how people think about environmental policy and what social science can teach us about changing people's attitudes.
Support for climate change policies is stronger among certain groups than people based on their environmental world views, climate change beliefs, and social identities. Yet, despite the focus on polarized views and resistance to climate change policies, there is a set of policies that enjoys widespread public support, yet, despite such support, specific regional policies have met with significant public resistance. This lack of support has been found even in U.S. states where most residents accept mainstream climate science. Dr. Janet Swim describes environmental psychology research that she and others a Penn State have conducted on this topic.
Webinar Speaker
Janet Swim earned her Ph.D. in Social Psychology from the University of Minnesota. She has served as chair of the first American Psychological Association (APA) Task Force on Psychology and Climate Change. She has received several APA presidential citations for her work on psychology and climate change.
---
BECC/Guidehouse Workshop: Non-Energy Benefits and Public Goods—Understanding and Overcoming the Cost-Effectiveness Challenges of Programs that Address Equity

April 22, 2021, 01:30 – 3:30 pm Eastern Time (US and Canada) 
Format: Two-hour interactive workshop
Registration: Fully Subscribed.
After registering, you will receive a confirmation email containing information about joining the meeting. This workshop allows limited enrollment.
Description
This workshop is designed to provide program managers, program implementers, utility staff and other stakeholders the information and tools they need to effectively advocate for equity-focused programs and challenge traditional barriers to cost-effectiveness. We will unpack the problem by exploring the economic concepts of social goods and positive externalities (i.e. NEBs), learning how NEBs are treated differently by various states and jurisdictions, and learning how they tie into cost-effectiveness testing. We will then explore case studies highlighting different methods utilities and stakeholders have used to overcome obstacles to cost-effectiveness for programs with large social benefits.
Workshop Leader
Molly Podolefsky manages a multi-year contract overseeing portfolio evaluation activities for Tucson Electric Power (TEP) and other Unisource gas and electric service providers. She oversees a large team of data analysts and engineers based in Guidehouse's India offices and serves as a liaison between that team and North America, Europe and Middle East-based teams and clients. A passionate advocate for social equity, Dr. Podolefsky is actively engaged in inclusion, diversity and women's leadership efforts within her firm and the energy community.

Dr. Podolefsky holds a Ph.D. in economics from the University of Colorado, Boulder. She conducts statistical modeling, research on non-energy impacts and net-to-gross differences, and surveys and process evaluations. She also leads technical and policy research for an engagement with NYSERDA assessing how to maximize equitable access to cooling for vulnerable populations in the face of climate change, while minimizing the grid impacts of increased load.
---
Engagement, Action, Experience, & Satisfaction:  The Human Dimensions of Modern Rate Structures

February 11, 2021, 01:00 – 3:30 pm Eastern Time (US and Canada) 
Duration: 2.5 hours
Registration: Fully Subscribed.
After registering, you will receive a confirmation email containing information about joining the meeting. This workshop allows limited enrollment. ONLY THE FIRST 40 REGISTRANTS WILL BE CONFIRMED TO ATTEND
Background
Utilities across the United States are increasingly looking at the use of advanced rate structures as a mechanism for shifting energy demand in the wake of the broad rollout of smart meters and response to utilities' growing concerns about peak load management and the expanding proliferation of electric vehicles. While such efforts rely on many factors, the importance of customer participation and customer experience cannot be understated. Despite the perspective of most economists and many utility executives who focus on the price of electricity and its role in shifting customer behaviors, evidence suggests that the behavioral dimensions of modern rate structures are equally if not more important in shaping the magnitude of customer responsiveness.
Understanding the human dimensions is important because such an approach recognizes the influence of customers' predispositions, perceptions, and a range of other social and behavioral factors that influence how people respond to rate structures and pricing. Think of the human dimensions as a prism between the rate structure and the resulting energy demand pattern. The prism has many facets that can color and reshape the desired outcomes. These facets include customer motivations, interest, knowledge, perceptions, receptivity, behaviors, choices, engagement levels, experiences, and satisfaction.
Workshop Objectives
This workshop will use insights gained through the process and impact evaluation studies across numerous utilities to discuss and illustrate the importance of modern rate structures' human dimensions.  The presenter and attendees will explore practical approaches for addressing them to enhance participation and engagement, improve performance, create better customer experiences, and ensure customer satisfaction.
Your session Trainer, Karen Ehrhardt-Martinex, Guidehouse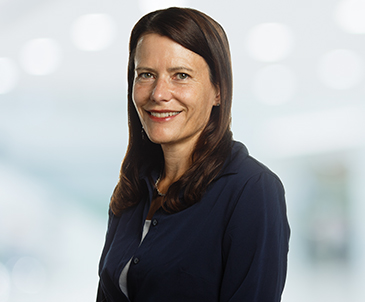 Karen Ehrhardt–Martinez is an Associate Director and Social Science Expert in the Energy, Sustainability, and Infrastructure segment. Karen is internationally recognized for her work on the human dimensions of energy efficiency, conservation, and environmental sustainability.
Who Should Attend:  The workshop is designed for utility staff, consultants, and stakeholders involved in designing, implementing, and evaluating modern rate pilots and utility-wide rate rollouts.
---
Fusing Facts and Feelings to Motivate Action on Climate Change
Thursday, November 12, 2020, 3:30-4:30 PM Eastern Standard Time
Recording: https://www.youtube.com/watch?v=2GJqCnLeGuo&t=29s&ab_channel=ACEEEDC
Solutions to climate change rest on science, technology, political will, and public support. In this talk, I will discuss efforts from our lab over the past decade that aim to address problems related to human behavior, resource use, and climate change. Using methods that have strong links to environmental and cognitive science, we have investigated questions ranging from how people think about how much energy different appliances use, how to correct misperceptions using expert heuristics, what energy mix people want us to use in 2050, and some factors that shape the credibility of climate communicators. We will also provide an overview of some of our main research findings and a taste of our current research projects. I would love to engage with you all on the path forward. Please bring questions and ideas.
Speaker: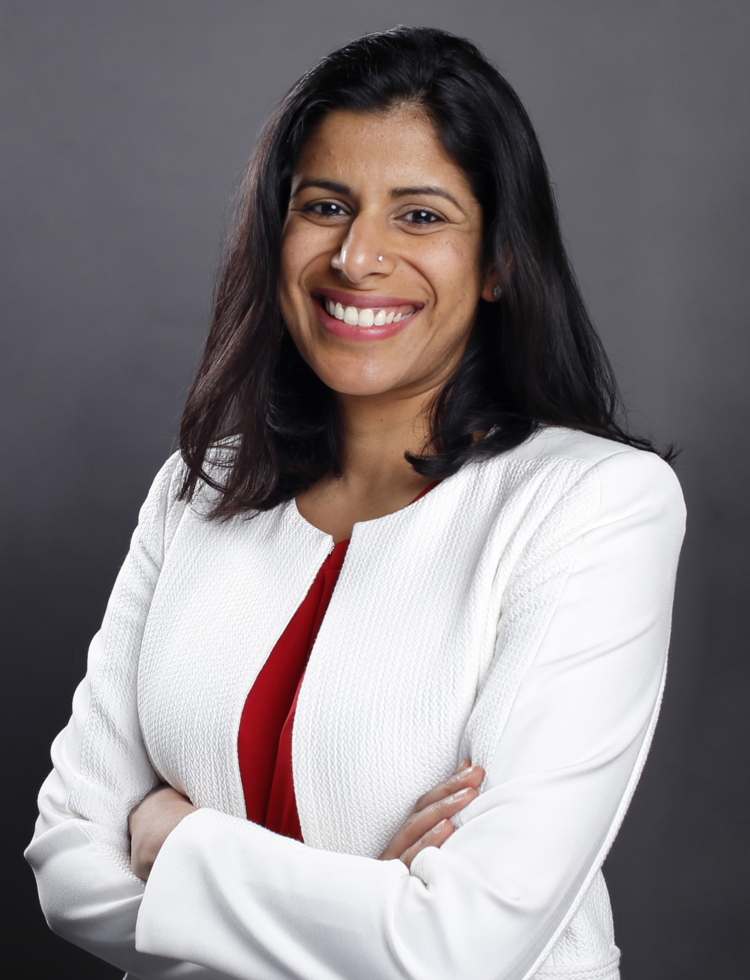 Shahzeen Attari, Associate Professor at the O'Neill School of Public and Environmental Affairs, Indiana University Bloomington
Shahzeen Attari's research focuses on people's judgments and decisions about climate change and resource use. Some of her research has investigated how people think about energy and water use, how people conceptualize water systems, and how the carbon footprint of climate communicators affects their audience's policy support. Among other projects, she is currently studying how to use stories to fuse facts and feelings to motivate action on climate change. She is an Associate Professor at the O'Neill School of Public and Environmental Affairs (SPEA) at Indiana University, Bloomington. You can find out more about her and her research here www.szattari.com
---
Encouraging pro-environmental behaviours: What works, what doesn't, and why?
Tuesday, Oct 27, 2020 3:00 PM – 4:00 PM CDT
Recording: https://www.youtube.com/watch?v=tIzObZnwq6w&t=1s&ab_channel=ACEEEDC
Scientists are more certain than ever that humans are causing environmental problems, such as climate change. Despite the looming and obvious risks, the public response is not in line with the climate change challenge. Why? In this webinar, I will use insights from psychology to explore how to encourage people to engage in pro-environmental behaviour.
Two assumptions about behaviour change seem to be commonly held. One assumption is that by giving people information, people will become more aware of the issues and change their behaviour. However, research has clearly shown that information provision alone does not necessarily translate into behaviour change. The second assumption is that people are (mostly) motivated to change their behaviour through price signals. While financial considerations are indeed an important motivator for people, psychological research has shown that not everybody is motivated by money all of the time.
If we know what motivates people to engage in pro-environmental behaviour, we can design (more) effective behaviour change interventions. Research from psychology can provide insights into people's motivations for and barriers to engaging in pro-environmental behaviour. In this webinar, I will give an overview of key research findings from psychology. The aim of the webinar is to explore how we can (more) effectively encourage the uptake of pro-environmental behaviours.
Speaker: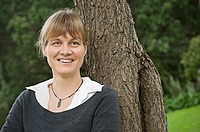 Wokje Abrahamse, Senior Lecturer in Environmental Studies, Victoria University of Wellington, New Zealand Wokje is an environmental psychologist and a Senior Lecturer in Environmental Studies at Victoria University of Wellington in New Zealand. Wokje's research focuses broadly speaking on the relationships between people and the natural and urban environment. Her work includes: climate change communication, environmental risk perception, urban sustainability, environmental behaviour change.
---
Who Benefits? Moving toward a narrative of equitable access to the environment we seek to preserve
Wednesday, September 30, 2020 at 1pm ET
Recording: https://www.youtube.com/watch?v=yxv_wdwdVEc&ab_channel=VisceralChange
Most of our conversations at the intersection of energy, climate, and communities of color focus on mitigating the disproportionate burdens placed on these communities. However, this approach continues to normalize the negative impacts on marginalized communities rather than forcing us to ask who benefits from the clean energy transition?
Reducing global temperatures and protecting the natural world are imperative, yet environmental stewardship must ensure that communities of color can take part in its benefits. National parks were acquired through the removal of Native American populations and acquisition of their lands, and the preservation of public parks and outdoor spaces continues to be policed through structures of white supremacy and privilege—routinely denying people of color access to these lands. Who gets to thrive on the lands we seek to preserve? What are we missing when we focus our conversations solely on the most polluted environments?
Communities of color are routinely denied access to our most pristine natural environments. How can they be equal leaders in the fight for climate justice when their personal safety continues to be threatened in the spaces we aim to protect?
Panelists: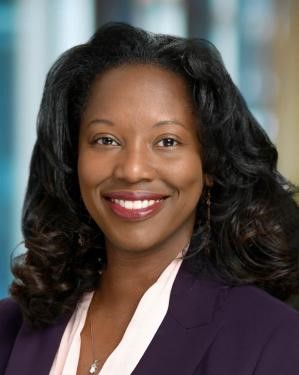 Dr. Jalonne White-Newsome, Senior Program Officer, The Kresge Foundation
Dr. Jalonne White-Newsome is a Senior Program Officer at The Kresge Foundation, responsible for the Environment Program's grant portfolio on Climate Resilient and Equitable Water Systems (CREWS). Jalonne is also a core team member of Kresge's Climate Change, Health and Equity Initiative, supporting grantmaking across the public health sector.
Before joining Kresge in 2016, Jalonne served as director of federal policy at West Harlem Environmental Action Inc. (WE ACT), where she led national campaigns to ensure that the concerns of low-income communities of color were integrated into federal policy, particularly on issues of clean air, climate change and health. She is an adjunct professor at The George Washington University in Washington, D.C. As a researcher on climate, health and equity, Jalonne was a lead author for the human health chapter of the Fourth National Climate Assessment. She provides leadership on various boards, including the National Academy of Sciences Board on Environmental Change and Society, the U.S. Climate Action Network, Health Environmental Funder's Network Steering Committee, and the Urban Water Funder's Group.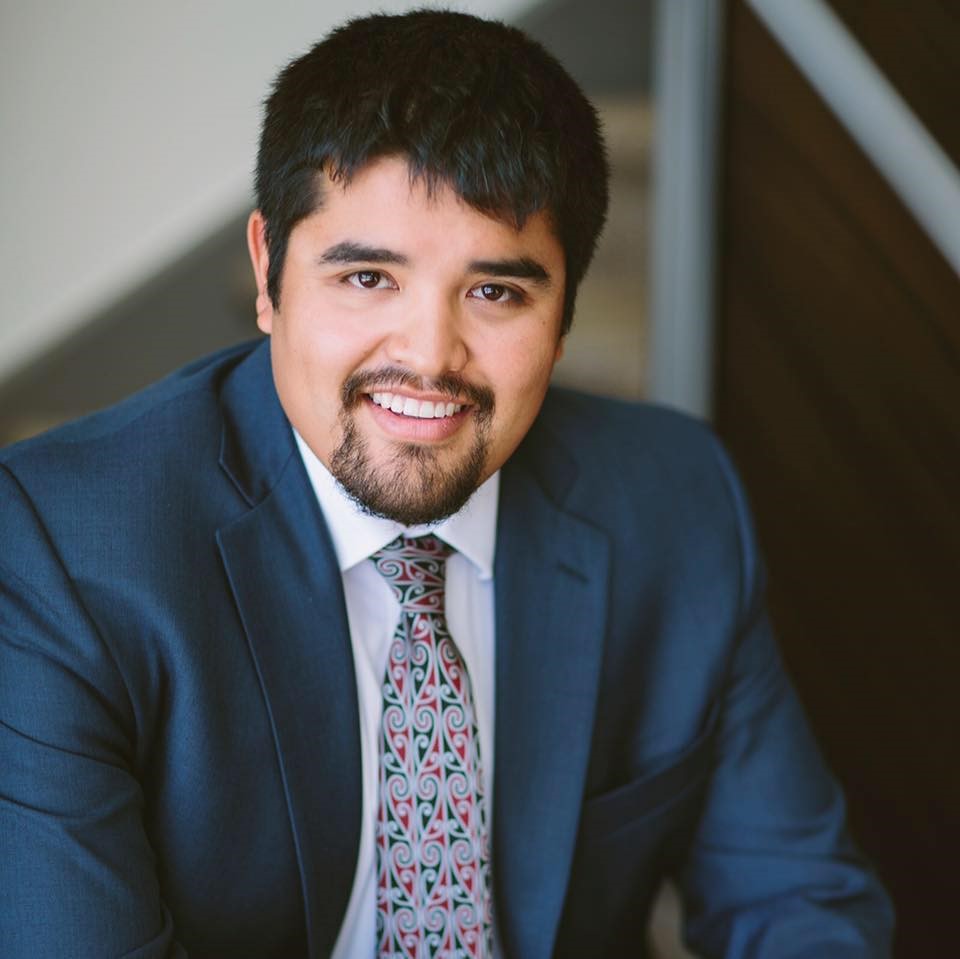 Dr. Len Necefer, Assistant Professor, The University of Arizona
Dr. Len Necefer, is an Assistant Professor with joint appointments with the American Indian Studies program and the Udall Center for Public Policy. In addition, he is the founder and CEO of Colorado-based outdoor apparel company NativesOutdoors. Previously he worked at the NASA Glenn Research Center in Cleveland, Ohio on supersonic vehicle research and most recently worked for the Department of Energy's Office of Indian Energy Policy and Programs supporting tribes realize their energy futures through research and grant making. His research focuses at the intersection of indigenous people and natural resource management policy. This has included work from energy and water issues in the lower 48 and Alaska to outdoor recreation management policy.
Moderator: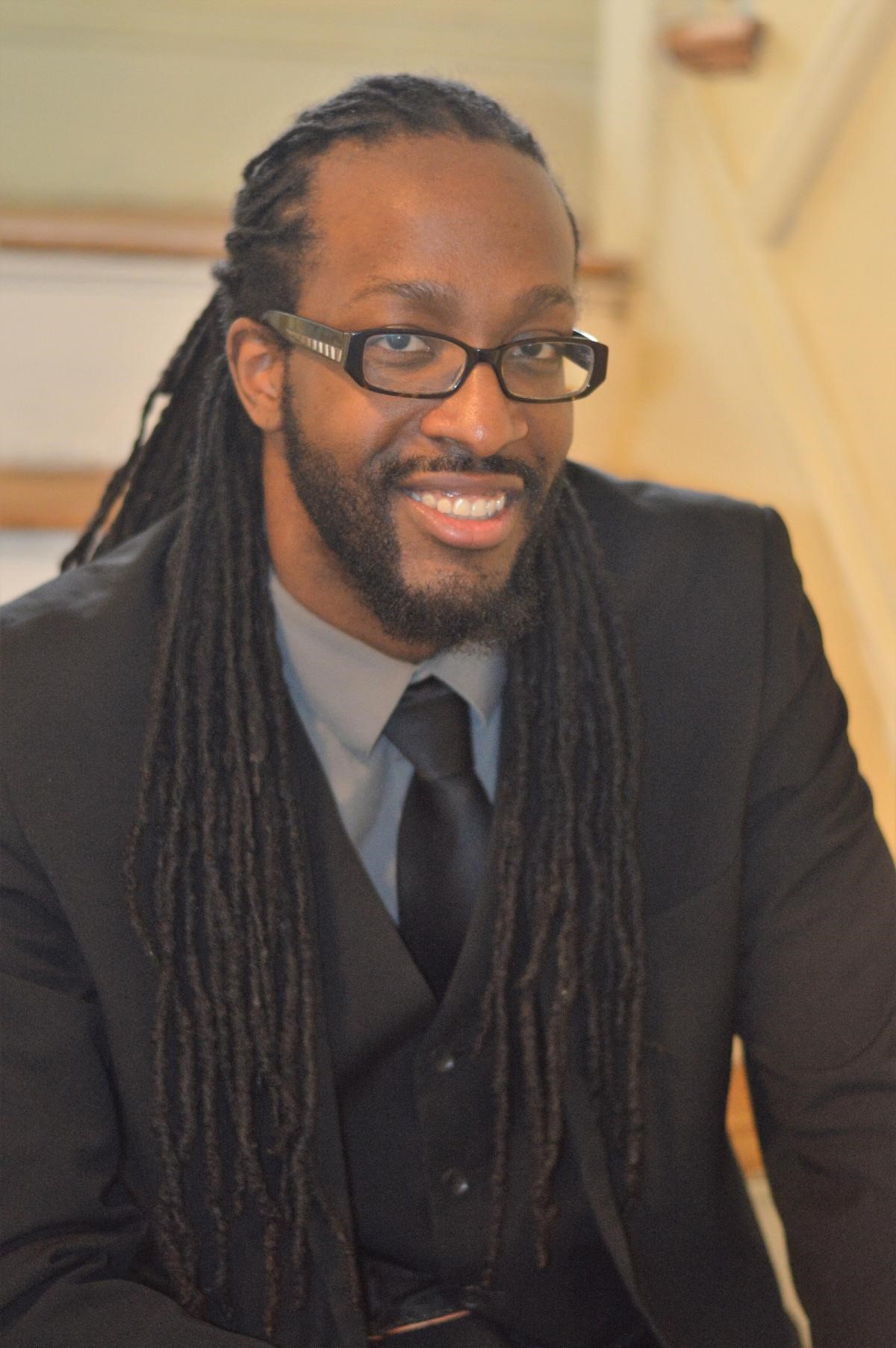 Sherard Robbins, Founder and Chief Executive Officer, Visceral Change
A two-time TED Talk presenter, Comic Con International panelist, published author, and international speaker, Robbins finds new and creative ways to utilize his platform in hopes of making his message about diversity, equity, and inclusion as digestible and palpable as possible for all. Sherard Robbins serves as the Founder and Chief Executive Officer of Visceral Change. For close to a decade, Robbins has operated as a multicultural organizational development consultant helping organizations and institutions across the country and abroad find new and creative ways to center their professional framework around diversity and inclusion. He has championed efforts to address and exact social change both nationally and internationally, and has been highly revered by corporations, councils, and institutions across the globe.
Robbins' work is grounded in the Core Five Components to Social Justice™, a model outlined in his book, he developed to help people better understand the broader concepts of the work. In his book, A Diamond is a Diamond: The Core Five Components to Social Justice, Robbins suggests that these components: Power and Privilege, Identity and Intersectionality, Systems of Socialization, Cultural Competence, and Allyship and Advocacy, are the foundations of social justice and through an understanding of them, one is able to become an effective steward of leadership. For his work in inclusive leadership and organizational development, Sherard was selected as a member of the 2019 Southern Arizona 40 Under 40 induction class.
---
10 Social Marketing Pitfalls in Behavior Change Campaigns
Wed, July 15, 2020, 2:30 – 3:30 PM ET
Recording: https://www.youtube.com/watch?v=ihU0nR0W3yw&feature=youtu.be
Presentation slides: https://drive.google.com/drive/folders/11KUxNmbqTVYixgXhhDfBvaxr4iSbq0Dg
Julie Colehour and Nancy Lee will use their combined 50 years of experience planning and implementing social marketing campaigns to highlight the common mistakes they have seen time and time again. The social marketing planning process is complex; one wrong decision can dramatically impact your results. This presentation will focus on the following 10 common social marketing pitfalls and how to avoid them.
Failing to set measurable objectives up front
Focusing on more than one behavior
Identifying too many barriers; not targeting the one that is preventing the desired behavior
Underestimating the benefits and motivators that are needed to overcome the barrier to the behavior change
Thinking your audience is "the public" or "everyone"
Assuming your target audience is just like you or that you know how your target audience thinks and feels
Failing to trust the research
Creating messages that don't resonate with your audience
Selling "features" instead of "benefits"
Failing to account for self-reporting bias in your evaluation strategy
Speakers: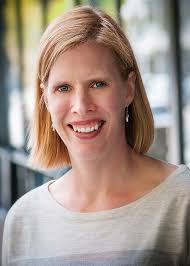 Julie Colehour, Partner, C+C
Julie believes that marketing can change the world for the better —so much so that she co-authored a book on the topic (The Environmental Marketing Imperative) and founded her communications agency C+C in 2005 to use social marketing principles to improve recycling, reduce energy waste, inspire people to use public transit, and generally make our world a healthier, happier place. Today, C+C is a national leader in cause-driven marketing, working with clients including REI, Nike, Alaska Airlines and ENERGY STAR. The agency's blend of social science-inspired creative and multicultural marketing expertise earned it at the 2018 awards of Boutique Agency of the Year from The Holmes Report and Small Agency of the Year from PR Week.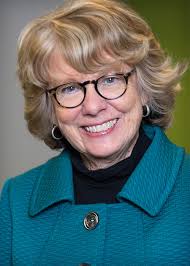 Nancy Lee, Strategic Advisor, C+C
Nancy met and fell in love with social marketing in 1992 as the Director of Marketing for Seattle Children's Hospital. She had just received the results of a drowning-prevention campaign she had managed, which indicated that life vest usage among children had increased by 25 percent. She was hooked. In the past 25 years she has coauthored 13 books on social marketing with Philip Kotler; taught Introduction to Social Marketing at the University of Washington; consulted with over 100 government agencies facilitating the development of social marketing plans using the 10-Step Model she developed with Kotler; and conducted social marketing training for more than 3,000 program managers in Washington state. She believes that social marketing as a discipline has been "launched" but is not "in orbit." She won't stop until it is!
---
Transformational Communications: Increasing Government Ambition in Public Engagement on Climate Change
Wed, Jun 24, 2020 1:00 PM – 2:00 ET
Recording: https://www.youtube.com/watch?v=XDBI0dJah0E&t=759s
Governments have failed to effectively engage people on the issue of climate change, even 30 years after committing in the Framework Convention to inform and educate their citizens about this critical issue. Today, people are still disturbingly ill-informed about what is causing climate change, how urgent it is, and how it will impact their lives. So, how do we assert people's legal (and moral) right to know, and how can we transform our approach to engagement in order to overcome polarization and build a broad-based public mandate to support action? Our speaker, George Marshall, will make the case that public engagement is essential for achieving our climate targets and will discuss a major new international initiative to transform government commitments to public engagement.
Speaker: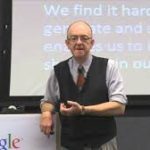 George Marshall, founder of Climate Outreach
George is the founder of Climate Outreach, a non-profit based in Oxford, UK that is Europe's leading specialist in climate change communication. Climate Outreach's clients include the World Bank, IPCC, governments around the world, and most major environmental networks. He is the author of the acclaimed Don't Even Think About It: Why Our Brains are Wired to Ignore Climate Change and presented the opening keynote at the BECC annual conference in 2018.
---
Maximizing Impact of Energy Affordability Assistance Programs
Wednesday, May 20, 2:00 – 3:00 PM Eastern
Recording:   https://www.youtube.com/watch?v=umLInODP1dg&feature=youtu.be
According to a 2018 report by ACEEE, 24% of American families carry a high energy burden, defined as spending more than 6% of household income on their energy bills. That proportion is higher still among low-income, African-American, and elderly households.
Recognizing this inequity, and in an effort to reduce energy bills for these populations, policymakers have designed programs to provide free energy-efficient upgrades. However, these programs don't always see the eager uptake we might anticipate.
Michelle Hilscher and Sarah Carpentier, two behavioral scientists at BEworks, will discuss the psychological and behavioral drivers behind enrollment in energy affordability assistance programs. They will cover how the so-called "scarcity mindset can exacerbate the barriers of negative social stigma and hassle costs," present evidence-backed strategies that can increase enrollment in these programs among the people who need them most, and provide behaviorally informed recommendations for policymakers hoping to effect maximal change to reduce residential energy burdens.
Speakers: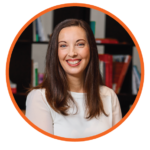 Michelle Hilscher, PhD, Director, BEworks
Michelle holds a PhD in cognitive psychology from the University of Toronto, where she completed research on belief bias and decision-making. At BEworks, Michelle helps clients in the energy and financial services sectors to develop strategies that put behavioral science principles into action. Michelle previously taught at the University of Toronto and has been an invited speaker at events coordinated by organizations including the Alberta Energy Regulator, OECD, Global Affairs Canada, the Gates Foundation, and the Investment Funds Institute of Canada. Michelle has a particular interest in helping organizations to think scientifically about their challenges and develop unique evidence-based strategies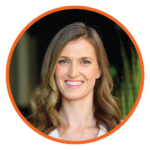 Sarah Carpentier, PhD, Associate, Ideation & Design Lab, BEworks
Sarah Carpentier holds a PhD in cognitive neuroscience from the Department of Psychology at the University of Toronto, where her work was nominated for the Governor General's Gold Medal. Also at the University of Toronto, she has been a frequent lecturer on psychology and research methods in undergraduate and graduate courses. Her academic work at Baycrest Health Sciences Centre focuses on information processing in the brain and how our past experiences are represented in brain networks to create the contexts in which we live.
---
Climate Change in the Time of Coronavirus
Thursday, April 16, 1:00 – 2:15 PM Eastern
Recording:  https://www.youtube.com/watch?v=85b_RkcM1iU&feature=youtu.be
As a community devoted to a sustainable planet, BECC could not ignore the impact that COVID-19 is having on human behavior and its relationship to our climate. Join us to explore how COVID is affecting our climate, lessons for climate from COVID, and opportunities for climate action in the wake of this global pandemic. You will also have a chance to share your own thoughts and ideas and let us know what YOU think we should be doing as a community to address this issue.
Speakers: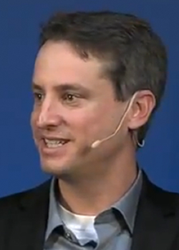 Chris Jones, Director of the CoolClimate Network at the University of California, Berkeley
Chris led the development of the first carbon footprint calculators to account for the GHG emissions of all transportation, energy, food, goods, and services purchased by households and businesses. He is in his eleventh year as Program Chair of the Behavior, Energy & Climate Change (BECC) Conference.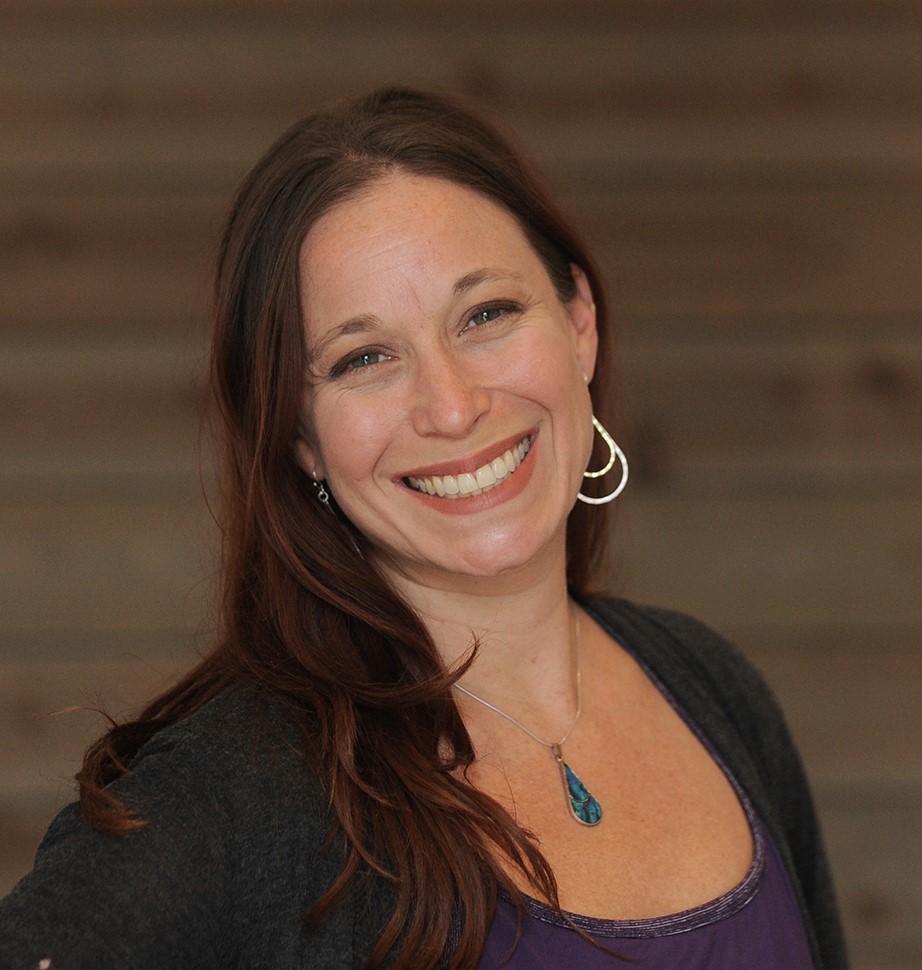 Beth Karlin, Founder and CEO of See Change Institute
See Change Institute works with government, private, and non-profit organizations on strategy, research, implementation, and evaluation of behavior-based programs for social change. She's currently working on efforts to improve vaccination rates, engage young people in science, build resilient food systems, and stem anthropogenic climate change.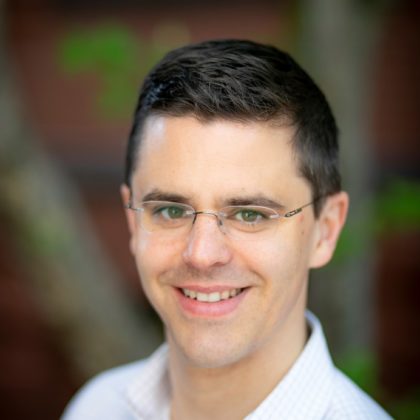 Gernot Wagner, Associate Professor at New York University's Department of Environmental Studies
Gernot Wagner is a clinical associate professor at New York University's Department of Environmental Studies and associated clinical professor at the NYU Wagner School of Public Service. Prior to joining NYU, Gernot was the founding executive director of Harvard's Solar Geoengineering Research Program (2016 – 2019), a research associate at the Harvard John A. Paulson School of Engineering and Applied Sciences, and a lecturer on Environmental Science and Public Policy at Harvard. He is the co-author of Climate Shock.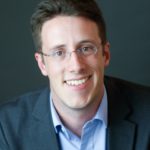 Essie Snell, Senior Manager and Lead Analyst at E Source
Essie helps lead the E Source Customer Energy Solutions research group, which focuses on emerging energy technologies, utility DSM program best practices, and strategic considerations around distributed energy resources. He has published more than 300 reports, papers, and articles on such topics as utility decarbonization, innovative energy-efficiency and load-management technologies, the energy implications of Internet-of-Things devices and systems, and the evolving utility business model.
---
Nudging the commute: Applying behavioral insights to transportation demand management
Monday, March 30, 2:30 PM Eastern
Recording:  https://youtu.be/rPAlFwBRZFI
The next major innovation for transformation demand management (TDM) is behavioral science, which applies both economics and psychology to understand – and change – how people make decisions. Researchers and TDM practitioners are increasingly using behavioral science findings to change how people commute.
In this webinar, you'll hear from one of North America's leading researchers who works across the academic and private sectors about what behavioral science can tell us about why people drive, and why it's so hard to change their behavior. You will also learn about the latest wave of research coming from cities and public agencies that looks at how evidence based "nudges" can get people out of their cars and onto bikes, buses, and walking shoes. Finally, we will discuss our shared industry agenda and upcoming partnerships among researchers and practitioners.

Speaker: Ashley Whillans, PhD, Assistant Professor of Business Administration, Harvard Business School
In both 2015 and 2018 Ashley Whillans was named a Rising Star of Behavioral Science by the International Behavioral Exchange. In 2017, she started a "nudge unit" in the British Columbia Provincial Government where she looked at how to use behavioral science to encourage large-scale policy change. She has published her research in numerous academic journals and popular media outlets including Harvard Business Review, The New York Times, The Wall Street Journal, and The Washington Post. Her new book "Time Smart: How to Reclaim Your Time & Live a Happier Life" is available for pre-order from Amazon and will be published by Harvard Business Publishing in October 2020.
---
Engaging non-experts: Visual storytelling for your data
Tuesday, February 25, 3:00 – 4:00 PM Eastern
Recording: https://www.youtube.com/watch?v=FEoZHj7epS0&feature=youtu.be
You probably know that visuals are good at grabbing an audience's attention. Did you know that people following directions with illustrations do more than 3x better than people following text directions alone?
Visuals (including data visualization, infographics, and visual storytelling) are an important method of showing complex systems – and they can be a useful tool to inspire action with your audiences. This session is an introduction to applying visual narrative to your data – including lots of examples.
Learn how you can translate your research, data, and other environmental information into visuals to increase engagement.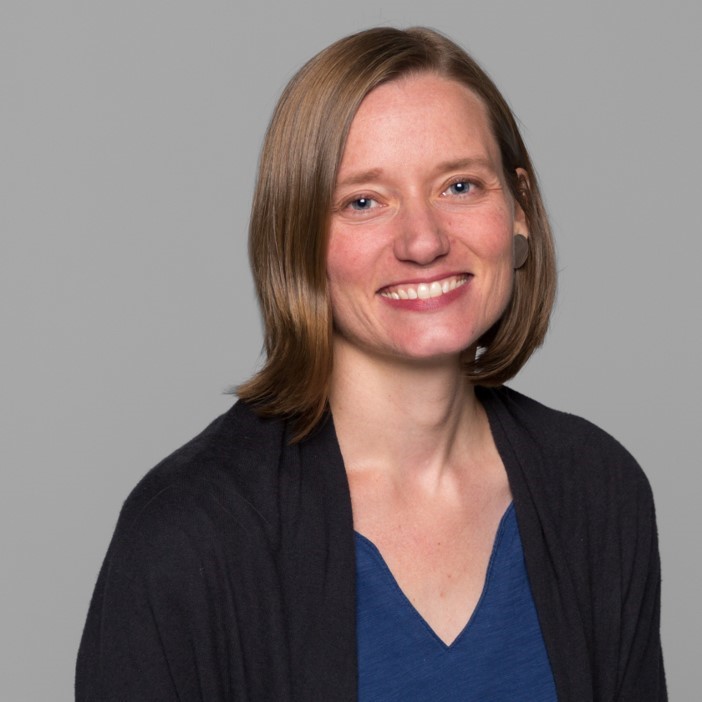 Speaker: Arlene Birt, Founder & Visual Storyteller, Background Stories and Associate Professor, Minneapolis College of Art and Design
Arlene Birt is founder and chief visual storyteller of Background Stories (www.backgroundstories.com). Arlene works with environment-focused organizations in the US, EU, and UK to translate complex ideas, systems, and metrics into clear visuals that help people (especially non-experts) understand sustainability. An expert in information visualization and narrative, visual storytelling for sustainability, Arlene develops creative community engagement and integrates behavior change principles into her work. Arlene is also a professor at the Minneapolis College of Art and Design, teaching courses on infodesign, data visualization and sustainability since 2008. She is a Climate Reality Leader and is always on the lookout for opportunities to create participatory, data-focused public artwork.
---
The Dragons of Inaction, And How to Slay Them
Wednesday, January 29, 3:30 PM – 4:30 PM Eastern
Recording: https://www.youtube.com/watch?v=uCf_BBC9dS8
Most people now understand that environmental problems are also human problems; we cause them, and it is our job to fix them. Yet many people, even those of us who have the best of intentions, are still not doing enough in their own lives to help. Why is that? How can the gap between good intentions and effective behavior be closed?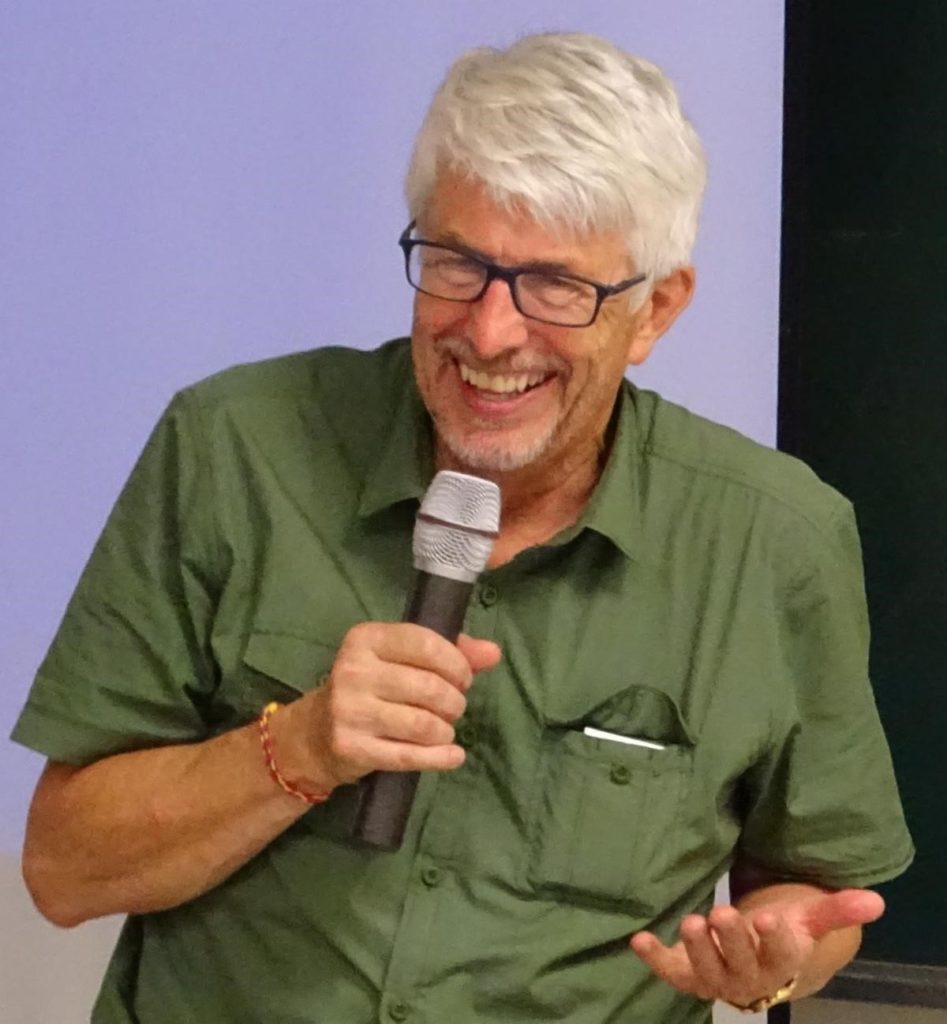 Speaker: Dr. Robert Gifford, Professor of Psychology and Environmental Studies at the University of Victoria, Canada
Robert Gifford is an environmental psychologist who is Professor of Psychology and Environmental Studies at the University of Victoria. Professor Gifford is the author of 140 refereed publications and book chapters, and five editions of Environmental psychology: Principles and practice. His new book (as editor) is Research methods for environmental psychology. He was the Chief Editor of the Journal of Environmental Psychology for 14 years, and has served as President of the Environmental Psychology division of the International Association of Applied Psychology, APA's Population and Environment Division, and CPA's environmental section. He tries to grow roses and vegetables at his rocky hillside home, but the deer and raccoons think he is growing them for their benefit.
---
Hack Your Program Design: Interdisciplinary Collaboration for Creative Problem Solving
Shift critical thinking into high gear by learning ways to apply design thinking and generate and embrace new ideas.
September 18, 1:30 – 2:30 Eastern Time, 10:30 Pacific
Recording: https://youtu.be/rkldT3kJ5Hw
It is easy to leave well-enough alone, live with the mundane or settle for the off-the-shelf product or program. It's safe, tried, true, and tested. But it rarely generates anything new, and there might be some ingredients in the package that aren't working for you
Sometimes a little strategic disruption is needed to break through the status quo and develop something that is at best, truly innovative and at worst, a much better solution for the problems you're facing. Today you will learn a few simple ways to become the unbalanced force to disrupt the inertia and wring out new and provocative ideas that might not be comfortable and safe but may very well advance the needle on results.
During this webcast you will learn:
Two ways to avoid premature evaluation and stay curious and creative.
Three simple tricks to hack your brain to generate more ideas and spot opportunities.
How and why you should invite strangers and design thinking into your life.
Advice on how to get the most out of the collective knowledge, facts, and data made available at BECC.
Can change be as simple as a handshake away!
Susan No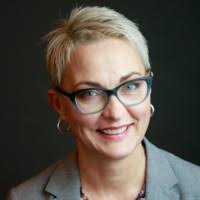 rris, Principal Product Manager Pacific Gas and Electric Company
Susan works with internal teams made up of stakeholders at every level of an organization to embrace their potential as original thinkers and drive real change within their organizations. Her strategic design framework blends social science and design to identify opportunities and develop solutions that are aimed at the right problems and go beyond the status quo.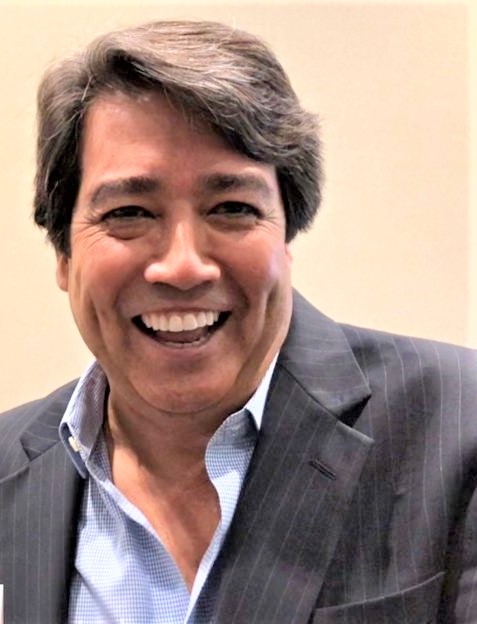 Gene Rodrigues, Vice President ICF
Gene Rodrigues has more than 23 years of experience in the utility energy efficiency business. Prior to joining ICF, he served as senior director of demand side management strategy for Southern California Edison. He also serves in an advisory capacity to numerous initiatives, including as a member of the executive leadership group for the U.S. Department of Energy and the U.S. Environmental Agency led State Energy Efficiency Action Network.
---
Scale-up Climate Solutions From Tens of Thousands to Millions of Change Agents Globally
Wednesday, July 17, 2019
Recording: https://www.youtube.com/watch?v=dihxur7QsCc&feature=youtu.beIs policy change the solution to climate change? Speeding up the process of GHG abatement from the current level of about 1% to the 5% needed to reach U.S. goals is arguably the most important challenge of the 21st century.
Policy alone is insufficient to meet this challenge. Despite more than a decade of aggressive climate policy, California' s emissions have changed very little relative to the United States overall. Individual and collective behavior must play an important role to scale up needed change. Climate change is the consequence of countless daily decisions by individuals, households, businesses, communities, and governments. What is the potential to scale up adoption of low-carbon technologies and practices at all of these scales?
This webinar will explain carbon footprints, discuss how they vary over time and space, and provide examples of how to scale up climate solutions to millions of change agents across the United States and the world.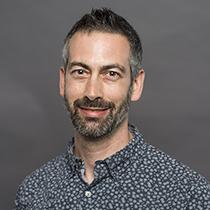 Moderator: Reuven Sussman, PhD
Reuven Sussman is the Senior Research Manager, Behavior & Human Dimensions Program, at the American Council for an Energy-Efficient Economy (ACEEE).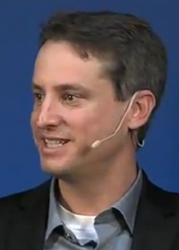 Speaker: Christopher M. Jones, PhD
Chris Jones is Director of the CoolClimate Network at the University of California, Berkeley. Chris led the development of the first carbon footprint calculators to account for the GHG emissions of all transportation, energy, food, goods, and services purchased by households and businesses. This comprehensive method, called consumption-based greenhouse gas accounting, powers a suite of online tools that allow households, businesses, and communities to estimate their complete carbon footprints, compare their results to similar users, and develop personalized climate action plans to reduce their contribution to climate change. Versions of these tools have been adopted by governments, businesses, and non-governmental organizations throughout the United States and internationally. CoolClimate also develops and evaluates programs to engage, educate, motivate, and empower individuals to take climate action. Examples include the Cool Campus Challenge and the CoolCalifornia Challenge. He is in his ninth year as Program Chair of the Behavior, Energy & Climate Change (BECC) Conference.
---
Utilities Investing in Behavior Change
Wednesday, June 19, 2019
Recording: https://www.youtube.com/watch?v=c0w_rZSaEmw&feature=youtu.be
Residential behavior programs are providing a larger share of total utility portfolio savings than ever before, but what does the future hold for these programs? We've got the inside scoop on how utilities across the industry are approaching behavior programs, how behavior program spending and savings trends have changed over the past several years, and what this means for future behavior programs.
In this web conference, we'll present an overview of the current utility behavior program landscape, then share case studies of utilities that have put behavioral principles into action within home energy report programs as well as outside of them. Learn how to drive deeper savings and improve the customer experience by including commitments, prompts, follow-through, and other elements in your programs, and get our take on the future of behavior programs.
Speaker:
Beth Fitzjarrald, Senior Manager of Customer Energy Solutions, E Source
---
Storytelling for a (Climate) Change
Wednesday, May 22, 2019
1:30 – 2:30 pm EDT
Storytelling is a powerful tool to engage, educate, and empower people to take action on climate change. Research has found that stories are more interesting, understandable, and persuasive than other forms of communication. And best of all? Anybody can do it! Learn from communications and climate change expert Dr. Beth Karlin about how you can integrate storytelling into your work. It's easier (and more fun) than you might think.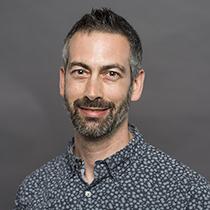 Moderator: Reuven Sussman, PhD
Dr. Reuven Sussman, is the Senior Research Manager, Behavior & Human Dimensions Program, at the American Council for an Energy-Efficient Economy (ACEEE). Reuven conducts research on energy efficiency behavior change programs and organizes the annual conference on Behavior, Energy & Climate Change (BECC). He has authored academic papers and book chapters on the psychology of climate change, behavioral interventions to encourage energy efficiency, and the psychological determinants of pro-environmental behavior.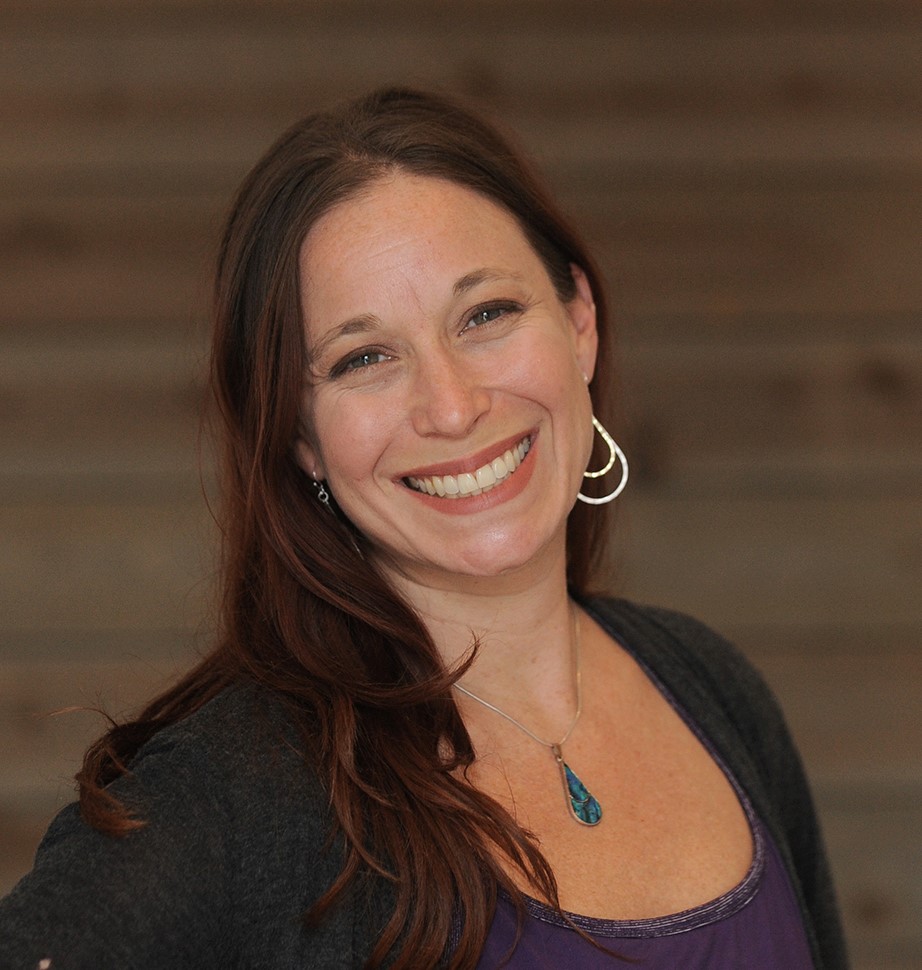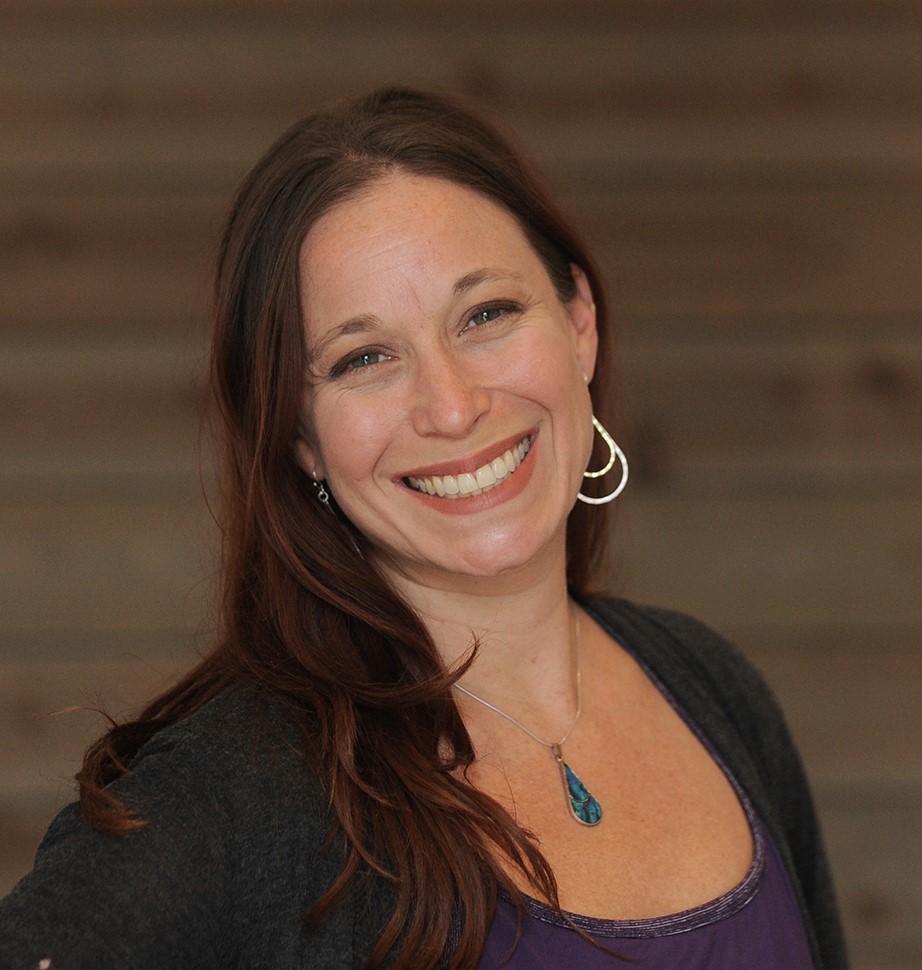 Speaker: Beth Karlin, PhD
Dr. Beth Karlin is the founder and CEO of See Change Institute, which works with government, private, and non-profit organizations on strategy, research, implementation, and evaluation of behavior-based programs for social change. She's currently working on efforts to improve vaccination rates, engage young people in science, build resilient food systems, and stem anthropogenic climate change.
---
When you finish an audit, your job is done. Right? Well maybe not!
Webinar recording: Click here
Recorded on Thursday, Apr 18, 2019 11:00 AM – 12:00 PM CDT
To find out what motivates energy audit action, we analyzed 45 sample audit reports with the help of behavioral scientists, graphic designers, and auditors, as well as doing an eye-tracking study, readability assessment, and customer survey with more than 600 audit recipients. This webinar shows what turns an audit report and presentation into action and what does not.
Speakers:
Dr. Reuven Sussman, Senior Manager of the Behavior and Human Dimensions Program ACEEE (psychology and behavioral science, lead author)
Dr. Beth Karlin, Director of See Change Institute (psychology and behavioral science)
Harrison Grubbs, Director of Strategic Partnerships at KSV (marketing and graphic design)
Greg Thomas, Chief Strategy and Technology Officer, Performance Systems Development (energy assessment and report design software)
---
Behavior Change 101: Theory and Practice
Webinar recording: https://youtu.be/vJQXtVFYD3o
PowerPoint presentation: https://goo.gl/ZcKr3A
BECC Webinar and SMANA Networking Event at ACEEE
March 6, 2019
Speakers:
Reuven Sussman
Sr. Manager, Behavior and Human Dimensions Program
American Council for an Energy-Efficient Economy
rsussman@aceee.org
Dr. Beth Karlin,
Director of See Change Institute
bkarlin@seechangeinstitute.com