BECC Sponsored Webinars
The BECC 2020 Webinar Series brings attention to cutting-edge advances in research and practice addressing behavior, energy, and climate change. We showcase the best BECC-related content and world leaders in the field to keep the conversation going between conferences and throughout the year. For those who cannot attend BECC, the sessions provide an opportunity to learn and share ideas. For those who can attend, the series gives a preview of conference topics. Our mission is to promote and disseminate behavior research as it applies to real-world climate and energy issues. Enjoy!
Nudging the commute: Applying behavioral insights to transportation demand management
Monday, March 30, 2:30 PM Eastern

The next major innovation for transformation demand management (TDM) is behavioral science, which applies both economics and psychology to understand – and change – how people make decisions. Researchers and TDM practitioners are increasingly using behavioral science findings to change how people commute.
In this webinar, you'll hear from one of North America's leading researchers who works across the academic and private sectors about what behavioral science can tell us about why people drive, and why it's so hard to change their behavior. You will also learn about the latest wave of research coming from cities and public agencies that looks at how evidence based "nudges" can get people out of their cars and onto bikes, buses, and walking shoes. Finally, we will discuss our shared industry agenda and upcoming partnerships among researchers and practitioners.

Speaker: Ashley Whillans, PhD, Assistant Professor of Business Administration, Harvard Business School
In both 2015 and 2018 Ashley Whillans was named a Rising Star of Behavioral Science by the International Behavioral Exchange. In 2017, she started a "nudge unit" in the British Columbia Provincial Government where she looked at how to use behavioral science to encourage large-scale policy change. She has published her research in numerous academic journals and popular media outlets including Harvard Business Review, The New York Times, The Wall Street Journal, and The Washington Post. Her new book "Time Smart: How to Reclaim Your Time & Live a Happier Life" is available for pre-order from Amazon and will be published by Harvard Business Publishing in October 2020.
---
Engaging non-experts: Visual storytelling for your data
Tuesday, February 25, 3:00 – 4:00 PM Eastern
Recording: https://www.youtube.com/watch?v=FEoZHj7epS0&feature=youtu.be

You probably know that visuals are good at grabbing an audience's attention. Did you know that people following directions with illustrations do more than 3x better than people following text directions alone?
Visuals (including data visualization, infographics, and visual storytelling) are an important method of showing complex systems – and they can be a useful tool to inspire action with your audiences. This session is an introduction to applying visual narrative to your data – including lots of examples.
Learn how you can translate your research, data, and other environmental information into visuals to increase engagement.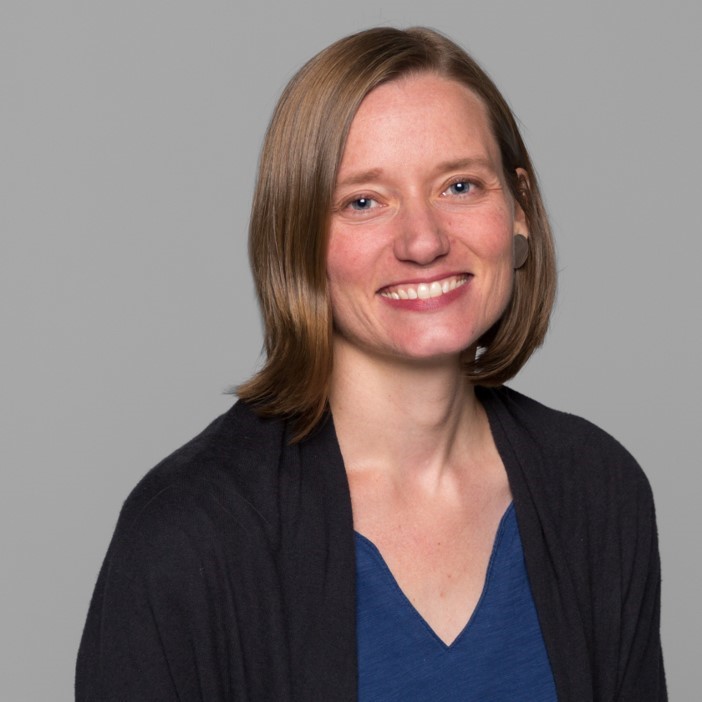 Speaker: Arlene Birt, Founder & Visual Storyteller, Background Stories and Associate Professor, Minneapolis College of Art and Design
Arlene Birt is founder and chief visual storyteller of Background Stories (www.backgroundstories.com). Arlene works with environment-focused organizations in the US, EU, and UK to translate complex ideas, systems, and metrics into clear visuals that help people (especially non-experts) understand sustainability. An expert in information visualization and narrative, visual storytelling for sustainability, Arlene develops creative community engagement and integrates behavior change principles into her work. Arlene is also a professor at the Minneapolis College of Art and Design, teaching courses on infodesign, data visualization and sustainability since 2008. She is a Climate Reality Leader and is always on the lookout for opportunities to create participatory, data-focused public artwork.
---
The Dragons of Inaction, And How to Slay Them
Wednesday, January 29, 3:30 PM – 4:30 PM Eastern
Recording: https://www.youtube.com/watch?v=uCf_BBC9dS8
Most people now understand that environmental problems are also human problems; we cause them, and it is our job to fix them. Yet many people, even those of us who have the best of intentions, are still not doing enough in their own lives to help. Why is that? How can the gap between good intentions and effective behavior be closed?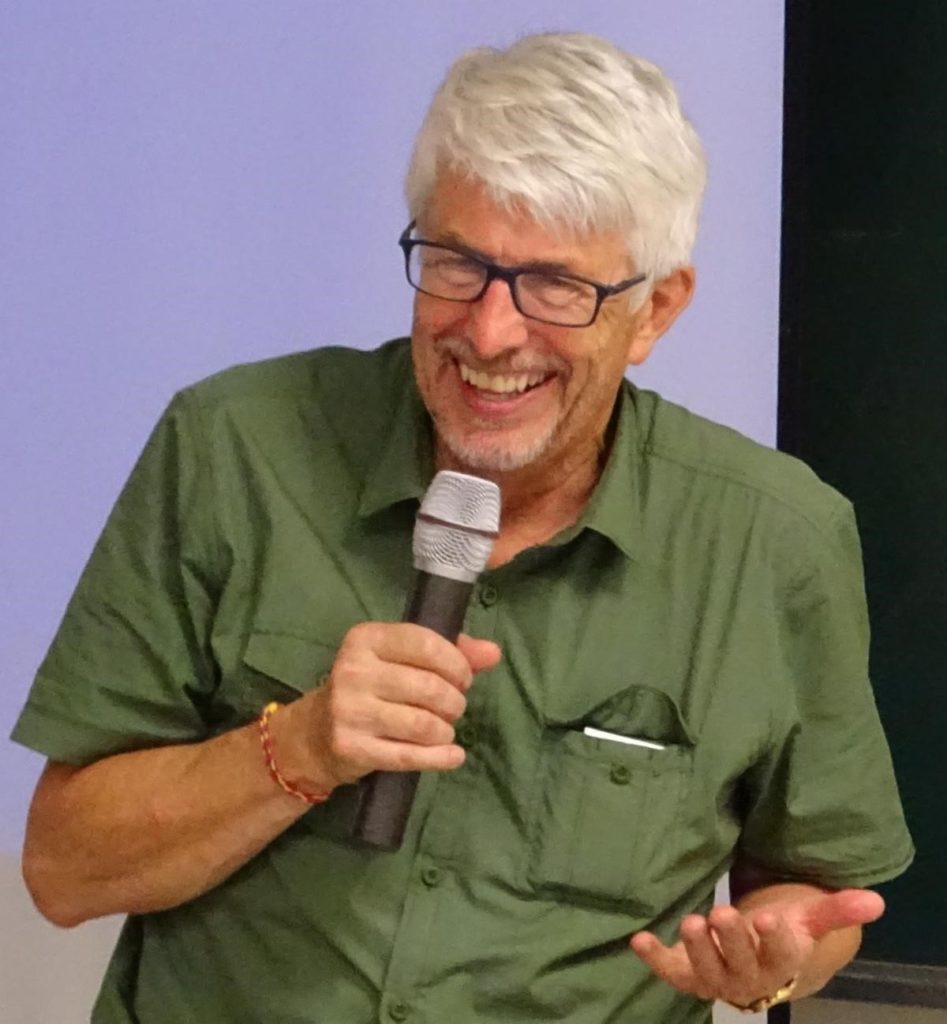 Speaker: Dr. Robert Gifford, Professor of Psychology and Environmental Studies at the University of Victoria, Canada
Robert Gifford is an environmental psychologist who is Professor of Psychology and Environmental Studies at the University of Victoria. Professor Gifford is the author of 140 refereed publications and book chapters, and five editions of Environmental psychology: Principles and practice. His new book (as editor) is Research methods for environmental psychology. He was the Chief Editor of the Journal of Environmental Psychology for 14 years, and has served as President of the Environmental Psychology division of the International Association of Applied Psychology, APA's Population and Environment Division, and CPA's environmental section. He tries to grow roses and vegetables at his rocky hillside home, but the deer and raccoons think he is growing them for their benefit.
---
Hack Your Program Design: Interdisciplinary Collaboration for Creative Problem Solving
Shift critical thinking into high gear by learning ways to apply design thinking and generate and embrace new ideas.
September 18, 1:30 – 2:30 Eastern Time, 10:30 Pacific
Recording: https://youtu.be/rkldT3kJ5Hw
It is easy to leave well-enough alone, live with the mundane or settle for the off-the-shelf product or program. It's safe, tried, true, and tested. But it rarely generates anything new, and there might be some ingredients in the package that aren't working for you
Sometimes a little strategic disruption is needed to break through the status quo and develop something that is at best, truly innovative and at worst, a much better solution for the problems you're facing. Today you will learn a few simple ways to become the unbalanced force to disrupt the inertia and wring out new and provocative ideas that might not be comfortable and safe but may very well advance the needle on results.
During this webcast you will learn:
Two ways to avoid premature evaluation and stay curious and creative.
Three simple tricks to hack your brain to generate more ideas and spot opportunities.
How and why you should invite strangers and design thinking into your life.
Advice on how to get the most out of the collective knowledge, facts, and data made available at BECC.
Can change be as simple as a handshake away!
Susan No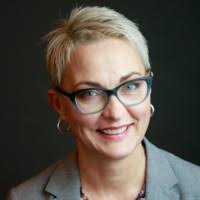 rris, Principal Product Manager Pacific Gas and Electric Company
Susan works with internal teams made up of stakeholders at every level of an organization to embrace their potential as original thinkers and drive real change within their organizations. Her strategic design framework blends social science and design to identify opportunities and develop solutions that are aimed at the right problems and go beyond the status quo.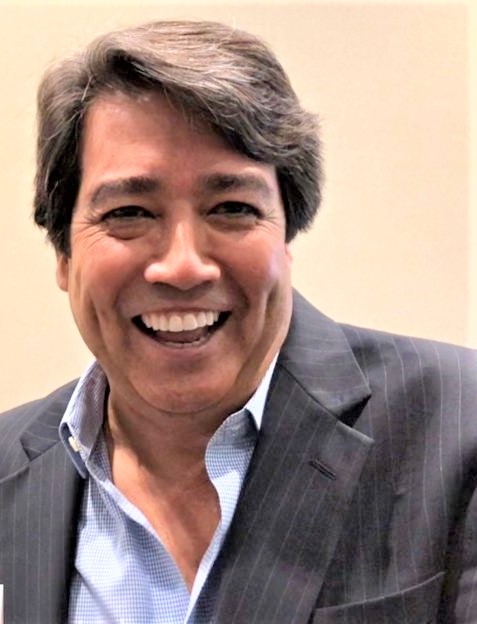 Gene Rodrigues, Vice President ICF
Gene Rodrigues has more than 23 years of experience in the utility energy efficiency business. Prior to joining ICF, he served as senior director of demand side management strategy for Southern California Edison. He also serves in an advisory capacity to numerous initiatives, including as a member of the executive leadership group for the U.S. Department of Energy and the U.S. Environmental Agency led State Energy Efficiency Action Network.
---
Scale-up Climate Solutions From Tens of Thousands to Millions of Change Agents Globally
Wednesday, July 17, 2019
Recording: https://www.youtube.com/watch?v=dihxur7QsCc&feature=youtu.be
Is policy change the solution to climate change? Speeding up the process of GHG abatement from the current level of about 1% to the 5% needed to reach U.S. goals is arguably the most important challenge of the 21st century.
Policy alone is insufficient to meet this challenge. Despite more than a decade of aggressive climate policy, California' s emissions have changed very little relative to the United States overall. Individual and collective behavior must play an important role to scale up needed change. Climate change is the consequence of countless daily decisions by individuals, households, businesses, communities, and governments. What is the potential to scale up adoption of low-carbon technologies and practices at all of these scales?
This webinar will explain carbon footprints, discuss how they vary over time and space, and provide examples of how to scale up climate solutions to millions of change agents across the United States and the world.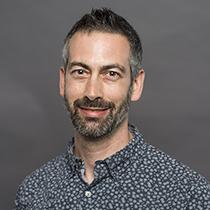 Moderator: Reuven Sussman, PhD
Reuven Sussman is the Senior Research Manager, Behavior & Human Dimensions Program, at the American Council for an Energy-Efficient Economy (ACEEE).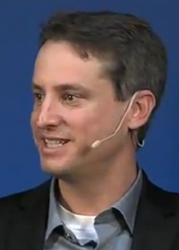 Speaker: Christopher M. Jones, PhD
Chris Jones is Director of the CoolClimate Network at the University of California, Berkeley. Chris led the development of the first carbon footprint calculators to account for the GHG emissions of all transportation, energy, food, goods, and services purchased by households and businesses. This comprehensive method, called consumption-based greenhouse gas accounting, powers a suite of online tools that allow households, businesses, and communities to estimate their complete carbon footprints, compare their results to similar users, and develop personalized climate action plans to reduce their contribution to climate change. Versions of these tools have been adopted by governments, businesses, and non-governmental organizations throughout the United States and internationally. CoolClimate also develops and evaluates programs to engage, educate, motivate, and empower individuals to take climate action. Examples include the Cool Campus Challenge and the CoolCalifornia Challenge. He is in his ninth year as Program Chair of the Behavior, Energy & Climate Change (BECC) Conference.
---
Utilities Investing in Behavior Change
Wednesday, June 19, 2019
Recording: https://www.youtube.com/watch?v=c0w_rZSaEmw&feature=youtu.be
Residential behavior programs are providing a larger share of total utility portfolio savings than ever before, but what does the future hold for these programs? We've got the inside scoop on how utilities across the industry are approaching behavior programs, how behavior program spending and savings trends have changed over the past several years, and what this means for future behavior programs.
In this web conference, we'll present an overview of the current utility behavior program landscape, then share case studies of utilities that have put behavioral principles into action within home energy report programs as well as outside of them. Learn how to drive deeper savings and improve the customer experience by including commitments, prompts, follow-through, and other elements in your programs, and get our take on the future of behavior programs.
Speaker:
Beth Fitzjarrald, Senior Manager of Customer Energy Solutions, E Source
---
Storytelling for a (Climate) Change
Wednesday, May 22, 2019
1:30 – 2:30 pm EDT
Storytelling is a powerful tool to engage, educate, and empower people to take action on climate change. Research has found that stories are more interesting, understandable, and persuasive than other forms of communication. And best of all? Anybody can do it! Learn from communications and climate change expert Dr. Beth Karlin about how you can integrate storytelling into your work. It's easier (and more fun) than you might think.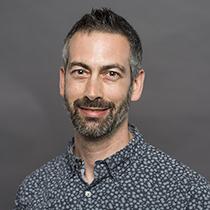 Moderator: Reuven Sussman, PhD
Dr. Reuven Sussman, is the Senior Research Manager, Behavior & Human Dimensions Program, at the American Council for an Energy-Efficient Economy (ACEEE). Reuven conducts research on energy efficiency behavior change programs and organizes the annual conference on Behavior, Energy & Climate Change (BECC). He has authored academic papers and book chapters on the psychology of climate change, behavioral interventions to encourage energy efficiency, and the psychological determinants of pro-environmental behavior.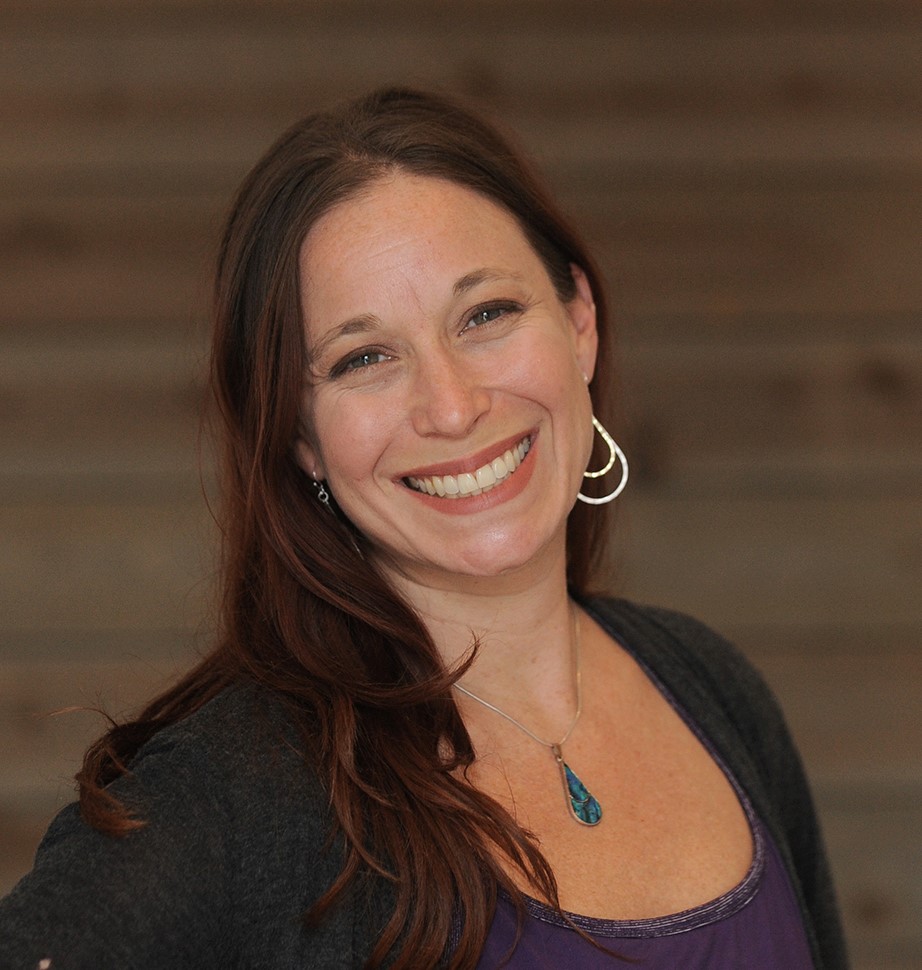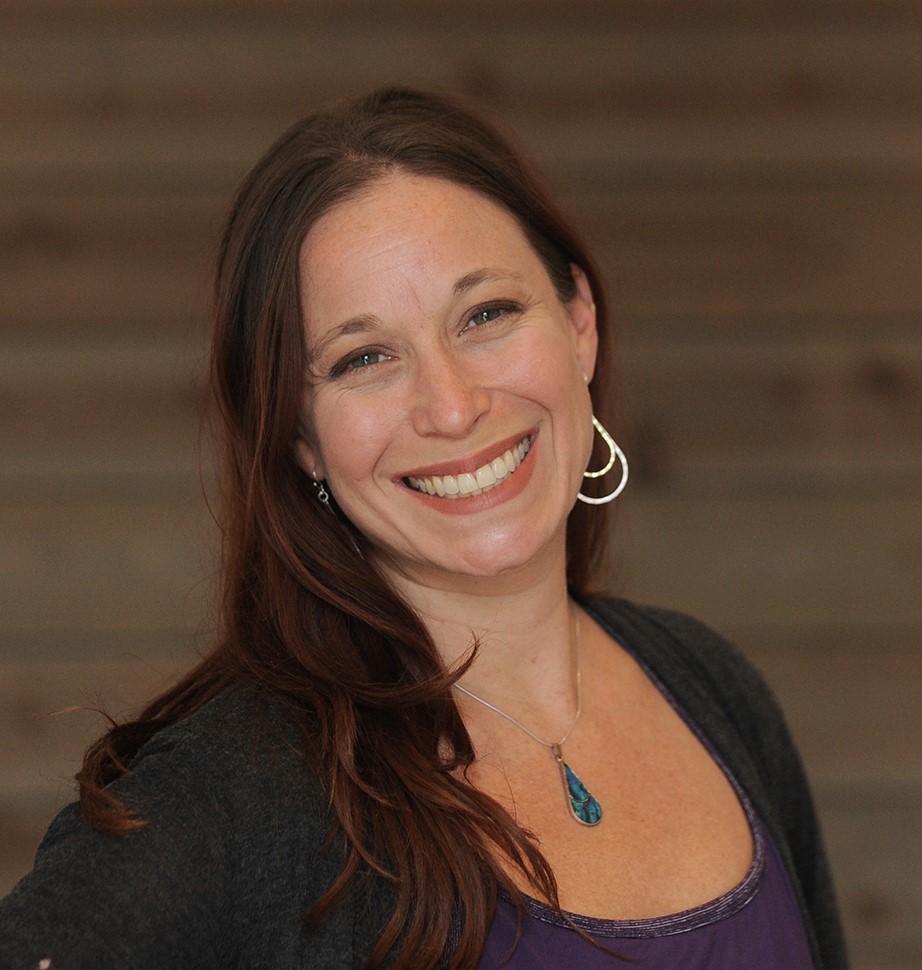 Speaker: Beth Karlin, PhD
Dr. Beth Karlin is the founder and CEO of See Change Institute, which works with government, private, and non-profit organizations on strategy, research, implementation, and evaluation of behavior-based programs for social change. She's currently working on efforts to improve vaccination rates, engage young people in science, build resilient food systems, and stem anthropogenic climate change.
---
When you finish an audit, your job is done. Right? Well maybe not!
Webinar recording: Click here
Recorded on Thursday, Apr 18, 2019 11:00 AM – 12:00 PM CDT
To find out what motivates energy audit action, we analyzed 45 sample audit reports with the help of behavioral scientists, graphic designers, and auditors, as well as doing an eye-tracking study, readability assessment, and customer survey with more than 600 audit recipients. This webinar shows what turns an audit report and presentation into action and what does not.
Speakers:
Dr. Reuven Sussman, Senior Manager of the Behavior and Human Dimensions Program ACEEE (psychology and behavioral science, lead author)
Dr. Beth Karlin, Director of See Change Institute (psychology and behavioral science)
Harrison Grubbs, Director of Strategic Partnerships at KSV (marketing and graphic design)
Greg Thomas, Chief Strategy and Technology Officer, Performance Systems Development (energy assessment and report design software)
---
Behavior Change 101: Theory and Practice
Webinar recording: https://youtu.be/vJQXtVFYD3o
PowerPoint presentation: https://goo.gl/ZcKr3A
BECC Webinar and SMANA Networking Event at ACEEE
March 6, 2019
Speakers:
Reuven Sussman
Sr. Manager, Behavior and Human Dimensions Program
American Council for an Energy-Efficient Economy
rsussman@aceee.org
Dr. Beth Karlin,
Director of See Change Institute
bkarlin@seechangeinstitute.com