Returning to BECC in 2018:  Doug McKenzie Mohr, Fostering Sustainable Behavior:
An Introduction to Community-Based Social Marketing
2018 Keynote: George Marshall
Author of Don't Even Think About It: Why Our Brains Are Wired to Ignore Climate Change,
George Marshall is an internationally known British environmentalist, writer, researcher, and specialist in climate change communications. He is the author of Don't Even Think About It: Why Our Brains Are Wired to Ignore Climate Change, a critically acclaimed exploration of the underlying social and psychological obstacles to accepting climate change, and Carbon De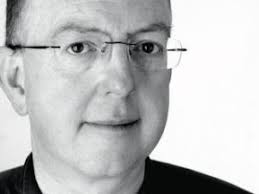 tox, a guide to pro-environmental behaviors. His organization, Climate Outreach, based in Oxford, specializes in increasing public engagement, bridging divides, and reaching new audiences.
For a practical guide to starting a conversation about climate change, see George Marshall's 20 minute video: How to Start a Conversation
BECC,
October 7-10, 2018
Building Bridges
Washington, DC

The Behavior, Energy & Climate Change Conference (BECC) is the premier international conference focused on understanding human behavior and decision making and using that knowledge to accelerate the transition to a low-carbon future. Currently in its 12th year, BECC is associated with a growing set of allied conferences in Europe and Asia.
BECC draws a broad mix of attendees:
Researchers (e.g., economics, psychology, sociology, anthropology, management, law, humanities, and interdisciplinary)
Decision makers (e.g., from federal, state, and local agencies, as well as legislators, and regulators)
Practitioners (e.g., utilities, planners, consultants, manufacturers, designers, architects, entrepreneurs, marketers, and purchasers)
Influencers (e.g., community organizers, nonprofit leaders, media, religion, and entertainment professionals)
Behavioral research insights can help:
Find real energy savings that will benefit the economy, security, and the environment
Accelerate climate-friendly innovation via appealing, user-focused design, effective management, and fast social diffusion
Increase the benefits and decrease the costs of energy-oriented policies and programs
Improve the analytic models that guide our vision for the future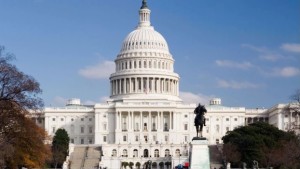 Hyatt Regency Capitol Hill
Washington, DC

Did you miss the 2017 Conference? We are delighted to offer the recorded set of conference presentations courtesy of Intelliquest at the conference price of just $129.

About Intelliquest: Intelliquest volunteers its services to BECC, assuming the full risk of covering costs. Once it breaks even, we receive 20% of profit. 
Future Conferences
BECC 2019 / November 17-20, Hyatt Regency, Sacramento, CA
BECC 2020 / December 6-9, Capital Hilton, Washington, DC