A

Conversation

with Senator Sheldon Whitehouse: Finding Common Ground on Climate and Energy Policy:  Economic Prosperity and Shared Opportunities

Senator Sheldon Whitehouse
and Sharon E. Burke from
New America 
will discuss how climate change can be an agent for creating common ground on is
sues s
urrounding climate change. As a member of the Senate Committee on Environment and Public Works and co-founder of the Senate Climate Action Task Force, he is fighting for smart solutions to address climate change and position Rhode Island as a leader in the clean energy economy. 
Sharon Burke, New America—Sharon Burke is at the forefront of thinking about how to incorporate concerns about energy security and climate change into U.S. national security planning.
Lead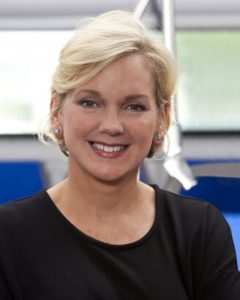 ing Off Tuesday Morning:  Let's Talk Driverless Cars
Hon. Jennifer M. Granholm
Former two-term governor of Michigan Jennifer M. Granholm, who led Michigan through a period of economic challenge and change, is an authority on leadership, politics, economic diversification, clean energy policy, advanced manufacturing, and industrial clusters. As governor, Granholm pioneered clean energy policies and worked with business and labor – Republicans and Democrats – to create new economic opportunities and jobs in Michigan. She led a strategy to make Michigan the hub of clean-energy development in North America by developing entire supply chains in the state and fostering partnerships among industry, government, and researchers.
Followed by:  Media and Climate Change, USA Today, Buzzfeed, and Inside Climate News
Panel Session: How the Media Covers Climate Change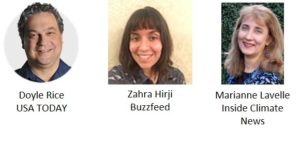 Moderator
: Wendy Koch, Senior Director, Marketing & Communications, ACEEE
·  Doyle Rice, USA TODAY – Doyle Rice has covered weather and climate for USA TODAY since 2004. From blizzards and hurricanes to tornadoes and floods, the USA's wild weather keeps him busy.
·  Zahra Hirji, Buzzfeed – Zahra Hirju is a science reporter for BuzzFeed News and is based in Washington, D.C.
·  
Marianne Lavelle, Inside Climate News –
Marianne Lavelle is a reporter for InsideClimate News.She has covered environment, science, law, and business in Washington, D.C. for more than two decades
2018 Keynote: George Marshall
Building Bridges: Speaking to Shared Values and Collective Purpose
Author of Don't Even Think About It: Why Our Brains Are Wired to Ignore Climate Change,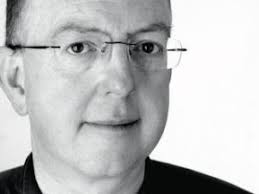 George Marshall is an internationally known British environmentalist, writer, researcher, and specialist in climate change communication. He is the founder of Climate Outreach, based in Oxford, specializes in increasing public engagement with hard to reach audiences, social conservatives and people of faith. He is the author of Don't Even Think About It: Why Our Brains Are Wired to Ignore Climate Change, a critically acclaimed exploration of the underlying social and psychological obstacles to accepting climate change, and Carbon Detox, a guide to pro-environmental behaviors.
For a practical guide to starting a conversation about climate change, see George Marshall's 20 minute video: How to Start a Conversation
BECC,
October 7-10, 2018
Building Bridges
Washington, DC

The Behavior, Energy & Climate Change Conference (BECC) is the premier international conference focused on understanding human behavior and decision making and using that knowledge to accelerate the transition to a low-carbon future. Currently in its 12th year, BECC is associated with a growing set of allied conferences in Europe and Asia.
BECC draws a broad mix of attendees:
Researchers (e.g., economics, psychology, sociology, anthropology, management, law, humanities, and interdisciplinary)
Decision makers (e.g., from federal, state, and local agencies, as well as legislators, and regulators)
Practitioners (e.g., utilities, planners, consultants, manufacturers, designers, architects, entrepreneurs, marketers, and purchasers)
Influencers (e.g., community organizers, nonprofit leaders, media, religion, and entertainment professionals)
Behavioral research insights can help:
Find real energy savings that will benefit the economy, security, and the environment
Accelerate climate-friendly innovation via appealing, user-focused design, effective management, and fast social diffusion
Increase the benefits and decrease the costs of energy-oriented policies and programs
Improve the analytic models that guide our vision for the future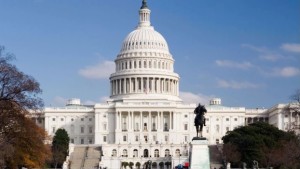 Hyatt Regency Capitol Hill
Washington, DC

Did you miss the 2017 Conference? We are delighted to offer the recorded set of conference presentations courtesy of Intelliquest at the conference price of just $129.

About Intelliquest: Intelliquest volunteers its services to BECC, assuming the full risk of covering costs. Once it breaks even, we receive 20% of profit. 
Future Conferences
BECC 2019 / November 17-20, Hyatt Regency, Sacramento, CA
BECC 2020 / December 6-9, Capital Hilton, Washington, DC