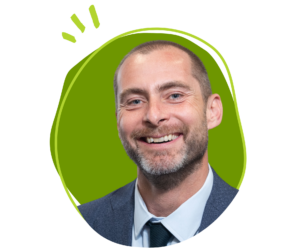 Alejandro Moreno
Acting Assistant Secretary for Energy Efficiency
and Renewable Energy
U.S. Department of Energy
Monday, November 13
8:30 AM – 10:00 AM
Alejandro Moreno is the Acting Assistant Secretary for Energy Efficiency and Renewable Energy at the Department of Energy. In this role, he leads the Department's efforts to advance the development of renewable energy, sustainable transportation and fuels, and clean, low-carbon buildings and industry. His office oversees $3 billion annually for cutting-edge research across the US national laboratory system, private industry, and universities, as well as extensive partnerships with other federal agencies, state and local governments, and energy sector leaders to understand and support the clean energy transition. Previously, he led the Department's Renewable Energy division and Water Power office. In addition to his roles at DOE, he has served in the energy groups of the World Bank and International Finance Corporation, where he designed and led regulatory reform programs to spur investment in clean energy and rural electrification. Mr. Moreno holds a Bachelor's degree from Stanford University and a Master's degree from Johns Hopkins University School of Advanced International Studies.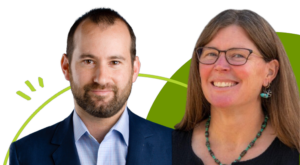 The Present and Future of Electrification in America's Homes
Tuesday, November 14
9:00 AM – 10:00 AM
Alex Laskey
Founder & Executive Chair – Rewiring America
in conversation with
Amy Dryden – Director of Strategic Innovation – Association for Energy Affordability (AEA)
 Alex Laskey is the Founder and Executive Chair at Rewiring America, a leading electrification nonprofit focused on electrifying homes, businesses, and communities. Rewiring America develops accessible, actionable data and tools, and builds coalitions and partnerships to make going electric easier for households and communities. Alex is also the Founder and former President of Opower, the global leader in cloud-based software for the utility industry.
Amy Dryden is the Director of Strategic Innovation at the Association for Energy Affordability (AEA). Amy leads business development initiatives, supports program design and implementation and spearheads research and development projects focused on decarbonization, indoor air quality and health, and advanced energy technologies. Amy brings more than 20 years of experience in residential green building design and construction, consulting, and planning, and is passionate about advancing the industry to deliver resilient and healthy housing in a decarbonized future.