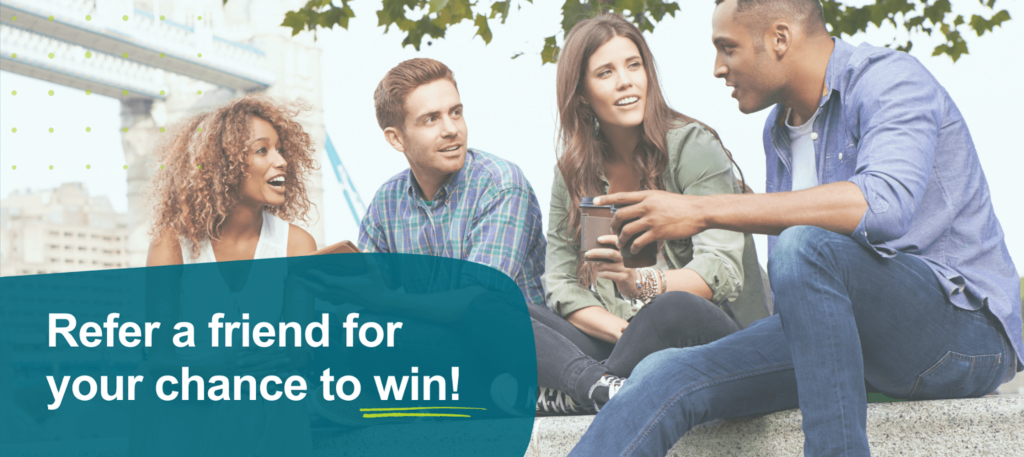 Keep your friends and colleagues in the know on behavioral climate solutions by referring them to the Behavior, Energy & Climate Change (BECC) conference!
Starting today, spread the word about BECC 2023 to new attendees and we'll enter you and your friend(s) in a drawing for a free hotel upgrade or complimentary registration for BECC 2025. Just tell your friends to mention your name when they register. And if you refer 3 or more qualifying* attendees, we'll double your chances to win!
* To qualify, referred registrant must be a new attendee or someone who last attended BECC in 2017 or earlier. Both you and the new attendee must be registered and paid in full for the 2023 conference. 
Additional details: There is no limit to the number of new attendees you can refer. For every qualifying new attendee you refer, you receive one prize drawing entry. Prize recipients may only win one item. Drawings for the hotel room upgrade will be held at least 21 days prior to the 2023 conference. Drawings for the 2025 conference registrations will be held during the 2023 conference. The recipient of the hotel room upgrade is responsible for all charges related to their hotel stay. The prize only includes the complimentary upgrade at the discounted group rate. ACEEE staff and vendors are not eligible. Promotion open through November 10.