Welcome to BECC Workshops and Solutions Sessions. This is the place for attendees who want to take it a layer deeper and dig into problem solving in real time and engage in spaces that offer shared learning, skills building, and outcomes driven dialogues.
We all attend conferences to learn, but really, how many times do you leave a conference equipped with something to implement when you get back to your day job? BECC Workshops and Solutions Sessions are designed to achieve just that!
Space is limited and registration is required for attendees. Take a look and sign up today. 
How to Convince Conservatives and Liberals to Act:
Featuring Caroly Shumway, Center for Behavior and Climate and former congressman Bob Inglis, republicEN.org
Although the majority of respondents in a global survey say that climate change should be a 'high" or "very high" priority (Leiserowitz et al., 2021), the public's concern is still not reflected in personal or societal action. How can we motivate people to act, individually and collectively, to counter our climate emergency? How can we go beyond preaching to the choir? Which messages resonate with conservatives, liberals, or both groups? In this skills session, a Democratic behavioral scientist and a former Republican Congressman and Executive Director of RepublicanEn will share evidence-based behavioral and communication principles and case studies to help you embolden both liberals and conservatives to climate action. From habits to social pressures to psychological reactance to worldview, we'll show you the tools to counter barriers to action.   The workshop will address such issues as how:
Free-market principles and innovation play into conservatives' support of climate action;
Someone's worldview affects their response to climate change, and what you can do about it;
To change someone's habits, such as their food choices, transportation, or energy use;
To use social influence to change how people consume energy;
To counter behavioral biases in policy creation and implementation; and
To tailor climate action messages through framing to reach across partisan divides.
SPEAKERS BIOS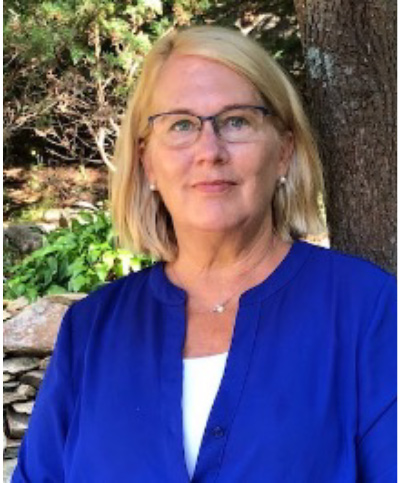 Caroly Shumway, Ph.D. serves as the Director for the Center for Behavior and Climate. Dr. Shumway is passionate about making a difference on climate change through education, inspired by her grandfather, Dr. Roger Revelle, one of the earliest scientists recognizing human impacts on CO2. Caroly works to advance the study and use of behavioral science in the climate change field, enhance climate action and climate literacy, and educate climate professionals. Current courses include behavior change for climate action, regenerative agriculture, climate change and the oceans, and how climate change impacts to the Arctic affect us all. Upcoming climate change education efforts include scaling up behavior change for climate action, behavior change for climate adaptation, and nature-based solutions to climate adaptation. Trained in the study of brain and behavior, she wrote about the need to consider behavior in conservation over twenty years ago and has applied behavior change in stormwater messaging, value-based conservation, and aquarium exhibit design. Caroly has 25 years of experience in behavior change, sustainable development, natural resource management and conservation, policy, research, and outreach in Africa, Asia, South Pacific, and the U.S., working in government, nonprofits, and academia. In 2016-2017, she was USAID's Chief Scientist for the Global Development Lab, Senior Science Advisor to USAID's Administrator, and Director of the Center for Development Research; she has also been Executive Director of three environmental nonprofits and held senior positions at The Nature Conservancy and the New England Aquarium. Caroly received a BA in Biology from Wellesley College, a Ph.D. from Scripps Institution of Oceanography, and was a postdoctoral research fellow at Caltech, Boston University, and the Marine Biological Lab. She is a recipient of the Capranica Award in Neuroethology and author of 27 publications.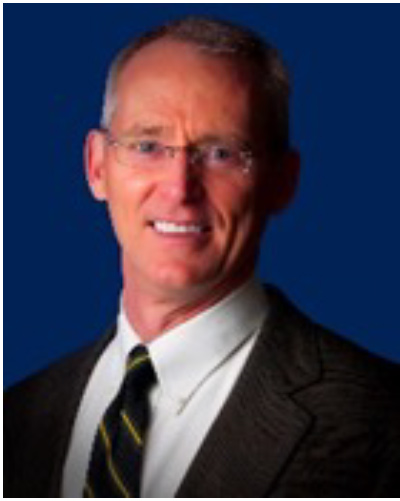 Bob Inglis is the Executive Director of republicEn.org. He was elected to the U.S. Congress in 1992 until 1998, and from 2004-2010, representing Greenville-Spartanburg, South Carolina    .  In 2011, Bob went full-time into promoting free enterprise action on climate change, launching the Energy andEnterprise Initiative ("E&EI") at George Mason  University. In 2014, E&EI rebranded to becomerepublicEn.org. For his work on climate change, Bob was given the 2015 John F. Kennedy Profile inCourage Award. He appears in the film Merchants of Doubt and in the Showtime series YEARS of Living Dangerously (episodes 3 and 4), and he's spoken at TEDxBeaconStreet and TEDxJacksonville. Bob was a Resident Fellow at Harvard University's Institute of Politics, a Visiting Energy Fellow at Duke University's Nicholas School of the Environment, and Resident Fellow at the University of Chicago's Institute of Politics. Bob went to Duke University, married his college sweetheart, graduated from the University of Virginia School of Law, and practiced commercial real estate law in Greenville, S.C., before and between his years in Congress. He and his wife live on a small farm in South Carolina.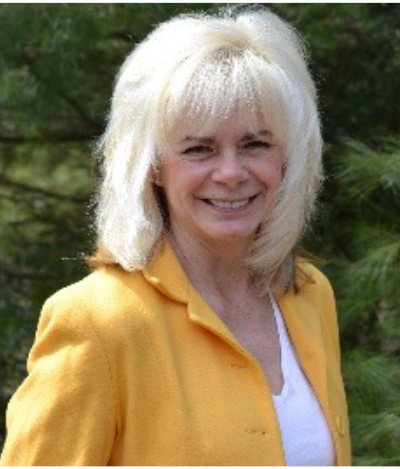 Kim M. Kelly Ph.D., BCBA, LBA, LABA is a Senior Behavior Analyst with Behavior Development Solutions and adjunct faculty at Antioch New England in Keene NH, where she has taught since 2009. Her interests include effective teaching in higher education and eLearning, teaching behavior analysis, applying behavior change principles and strategies to combat societal problems such as the climate emergency, and research-based policy development. Dr. Kelly is the past president of the New Hampshire Association of Behavior Analysis and has 40 years of experience working in the non-profit sector with diverse populations. She has presented at local and national conferences, conducted numerous workshops and trainings, and has published in professional journals as well as co-authored a book chapter.
As one of the founders of a multi-state, non-profit human services organization, Dr. Kelly spent much of her career in community settings developing services for children and adults with severe problem behaviors and working with governmental and regulatory agencies to address systemic issues encountered when supporting difficult to serve people. Dr. Kelly received her undergraduate degree from the University of Minnesota and her M.A. and Ph.D. in psychology from the University of Vermont.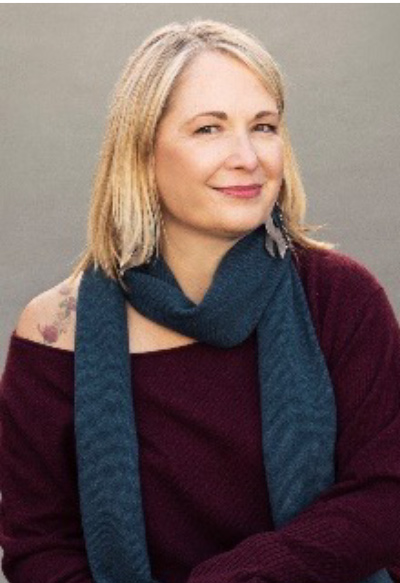 Chelsea Henderson serves as Director of Editorial Content for republicEN.org, a community of pro-climate solution conservatives, and hosts the podcast the EcoRight Speaks. With nearly twenty-five years of experience striking bipartisan compromise on federal climate and environmental policy, Chelsea has worked on and off Capitol Hill with lawmakers, administration officials, and a broad array of stakeholders from the regulated community to environmentalists. Her essays have been published in the Washington Post, the Baltimore Sun, the Hill, the Portland Press Herald, and several other publications under her name and her clients' names.
Prior to her current gig, Chelsea was executive vice president at McBee Strategic Consulting, where she provided advocacy services to a diverse portfolio of Fortune 500 companies, innovative start-ups, non-profits and investors advancing new energy technologies. Previously she was a partner and senior associate for Vela Environmental where she advised clients on federal legislative and administrative efforts pertaining to energy policy and climate change.
Chelsea served as senior policy advisor for Senator John Warner during his effort to enact climate change legislation and as professional staff to the Senate Environment and Public Works Committee. In her free time, she writes novels, teaches yoga, and parents her perpetually hungry teenage boys. A graduate of Boston University's College of Liberal Arts and School of Education, she hails from both California and Maine.
Speaking up during lockdown: What utility customers expect after COVID
In this interactive session, we'll share E Source's findings from our COVID-19 Residential Surveys where we asked US and Canada utility customers to discuss their thoughts on how their utilities have responded to the pandemic. Join us as we explore nuances in customer opinions based on household income brackets and financial impacts due to the pandemic and learn about their interests in utility billing and payment – and energy-efficiency – programs and services. We'll showcase successful utility marketing; communications plans from 2020-2021, to show how you can plan to better address these customers' needs moving forward. Walk away with valuable data insights and campaign strategy best practices to inform your 2022 customer engagement and communications tactics, supporting your customers while hitting your overall corporate and program goals.
SPEAKERS BIOS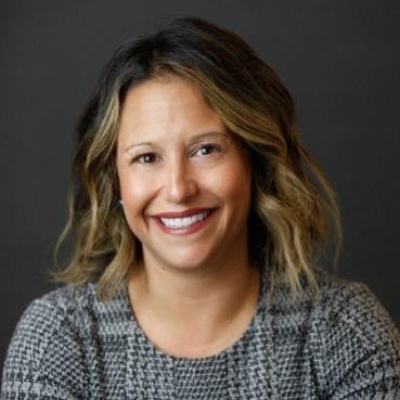 Jessica Bailis is a Solution Director at E Source, helping utilities use our content and research to meet their marketing and corporate communications goals. Prior to coming to E Source in 2018, she led
marketing initiatives at a solar installation company in New York and developed residential and business campaigns for lead generation, customer engagement, and corporate branding. Jessica has 15 years of
digital marketing and public relations experience and specializes in social marketing, email marketing, and marketing automation. Jessica holds a BS in television-radio with a concentration in advertising and public relations from Ithaca College.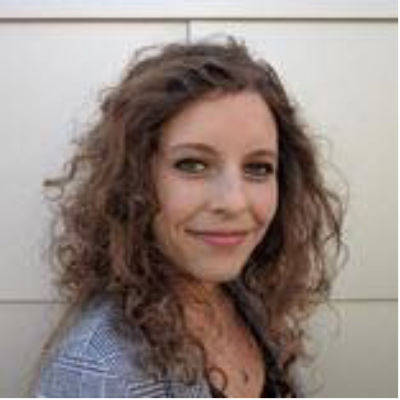 Sarah Baker is part of the market research team. Sarah designs, implements, and analyzes market research studies. Her areas of expertise include business customer satisfaction research, E Design analysis, marketing, smart technologies, and customer experience. Prior to joining E Source, Sarah created and implemented email campaigns for the insurance industry and conducted market research for the consumer-packaged goods industry. Sarah earned her BS in strategic communications with a minor in Business at the University of Kansas.
Conferences aren't merely a space to learn or share. It's a space to solve! Join your fellow BECC Attendees to collectively grapple and brainstorm solutions to real world challenges. BECC brings together a global collective of leading researchers, advocates and scientists. Who better to tackle the pressing challenges in real time to advance change? Tap into the collective experience of BECC Attendees and help solve some of the real-world challenges we face in this moment. Our Solutions Sessions are the platform. You are the solution.
Sign up and join us for one of these sessions on Tuesday, November 9th at 4:15PM
Help Solve a Real-World Problem: A BECC Solutions Session
Hosted by Reuven Sussman, ACEEE
Where to Start? Taking the First Steps on a Behavior-Centered Design Journey.
Hosted by Kate Williamson, Rare
When you're interested in encouraging behavior change for environmental challenges, it's hard to know where to start. At Rare's Center for Behavior & the Environment, we use an approach called Behavior-Centered Design (BCD), a blend of behavioral science and design thinking, to provide an eight-step journey for designing behavior change solutions. In this short skills session, we'll explore the first two steps of BCD: Frame and Empathize and how to incorporate them into your efforts. Attendees will get to practice activities such as creating a stakeholder map as well as a problem-behavior-actor map. As a result, attendees will come away with a clearer picture of the behaviors and audiences most relevant and impactful to their work. For Empathize, attendees will have the opportunity to practice developing research questions as well as writing survey questions or an interview guide that they could deploy in the field. Throughout the session, attendees will have time to work on their own and in small groups to get feedback on their ideas and learn from others. This skill building session is designed to be highly interactive and applicable for attendees to leave with a concrete approach their behavior change work in the real-world.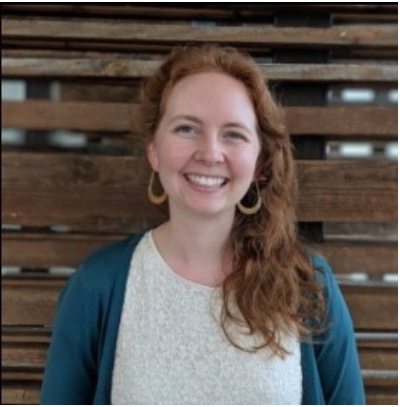 Host Bio: Katie develops tools, resources, and trainings on Behavior-Centered Design and is the editor of the BE.Center's monthly newsletter, the Behavior Beat. She earned a M.S. from the University of Michigan's School for Environment and Sustainability and her B.A. from Dartmouth College in Anthropology and Environmental Studies. Prior to Rare, Katie helped design and support undergraduate and graduate courses, worked with the Aspen Institute and the Donella Meadows Institute, and served as a research consultant for the Connecticut chapter of The Nature Conservancy.
New Carrots (or Sticks) to Overcome Building Owners' Financial Challenges – Hosted by Shawna Henderson, Blue House Energy
This session discusses how Canadians are approaching deep energy retrofits in low-rise MURBs, using a modified 'EnergieSprong' exterior insulated panelization strategy. The business case for carrying out a deep energy/net zero retrofit will be explained, with data from ongoing and completed studies and projects using Total Cost of Building Ownership as the primary metric. Hear about lessons learned and challenges identified with the range of conditions. We have the building science piece in hand, but we need to develop strategies to overcome the financial challenges to building owners of improving existing buildings to reduce energy and carbon loading, improve occupant health and comfort. What are conventional and/or alternate financial mechanisms?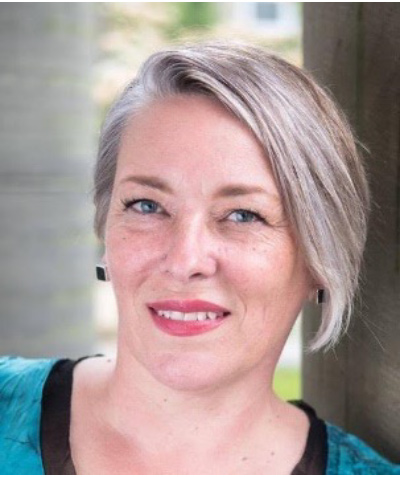 Host Bio:  Shawna Henderson has been working in the field of energy efficiency and housing since 1992. She was an active R-2000 evaluator and inspector until 2001 and was one of the first licensed EnerGuide for Houses evaluators in Canada. Her experience with the R-2000 and EnerGuide for Houses (ecoENERGY) programs, coupled with research carried out for Canada Mortgage and Housing Corporation (CMHC) and Natural Resources Canada, provides the backbone of her design and consulting services through Bfreehomes Design Ltd. She is the co-founder of Blue House Energy, interactive and comprehensive online education for trades, renovators, contractors, and energy efficiency professionals, where she is responsible for technical subject matter and business development. A sought-after speaker, author, and blogger, she has published numerous books, research reports, and technical studies in the industry.