The COVID-19 crisis has changed our personal, social, and professional worlds.  As neighborhoods, communities, states, and countries learn in real-time what kinds of behavior-change strategies are effective and when to use them, BECC researchers are hard at work documenting and tracking outcomes that can be applied to climate change.
Our BECC 2020 conference will be one of the first major platforms to report on these observations and will do so with a focus on the ongoing climate crisis.  We realize that members of the BECC community and of the climate and energy-efficiency fields are facing major challenges. To make participation in BECC easier and more flexible, we are delaying the call for abstracts deadline to May 8th. We wish all the best to everyone, and we look forward to seeing you all at BECC in December. 
Submission deadline extended to May 8!
Mitigating climate change is more urgent than ever, and significant leaps in systems and behaviors are needed to address this critical issue. For more than a decade, BECC has presented behavioral research on nudging people and organizations to make these changes. Now is the time to move from nudges to leaps.
BECC invites you to present your work and learn from others about how to encourage behavior change for energy and carbon savings, how to evaluate these programs, how to understand why individuals and groups change, and how to make these transitions in fair and equitable ways. Researchers, academics, businesses, utilities, governments, and non-profits come together to learn and network in this unique conference.
We seek new, innovative research and applied work from people and organizations working to create a sustainable future.
Abstract submission length is 300 words, not including the author's information.
Who should submit:
If you are reading this, you should!
Researchers
Academics
Commercial business
Utilities
Government policy & research labs
For-profit & non-profit organizations
Sustainability organizations
Program design and implementers
If the goal of your work is to create efficiency using behavioral principles or research, we encourage you to submit a presentation abstract.
Topics are inclusive.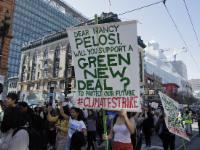 Equity, and Underserved, and Disadvantaged Populations
Social Movements and Culture Change
Social Sciences (Psychology, Economics,
Anthropology, etc.)
Federal, State, and Local Government Policy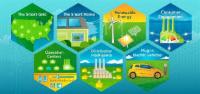 Transportation, Including New Mobility, EV Adoption
Electrification
Utilities
Renewables
Marketing and Communications
Models and Metrics
Food, Water, Waste
Technology and Innovation
Resilience and Adaptation
Residential Programs
Commercial and Industrial Programs
Sustainability Programs and Strategies
Program Design and Evaluation