BECC Goes Virtual.  We are reopening the call for abstracts–all topics.
Submission site closes July 24, 2020
The COVID-19 crisis has changed our personal, social, and professional worlds.  As neighborhoods, communities, states, and countries learn in real-time what kinds of behavior-change strategies are effective and when to use them, BECC researchers are hard at work documenting and tracking outcomes that can be applied to climate change.
Submission deadline extended to July 24, 2020!
This year's theme: From nudge to leap!
While mitigating climate change is more urgent than ever, we must ensure that effective solutions are fair and equitable for all. Low-income, historically marginalized, and racially diverse communities are critical leaders in the transition to a low-carbon future. For more than a decade, BECC has highlighted programs, policies, and research that promote behavior change and energy savings across diverse communities. We now must scale up these actions and move from nudges to leaps.
BECC invites you to present your work and learn from others about energy equity, underserved communities, and climate action. Researchers, academics, businesses, utilities, governments, and nonprofits come together to learn and network at this unique conference.
Areas of Interest
Climate Justice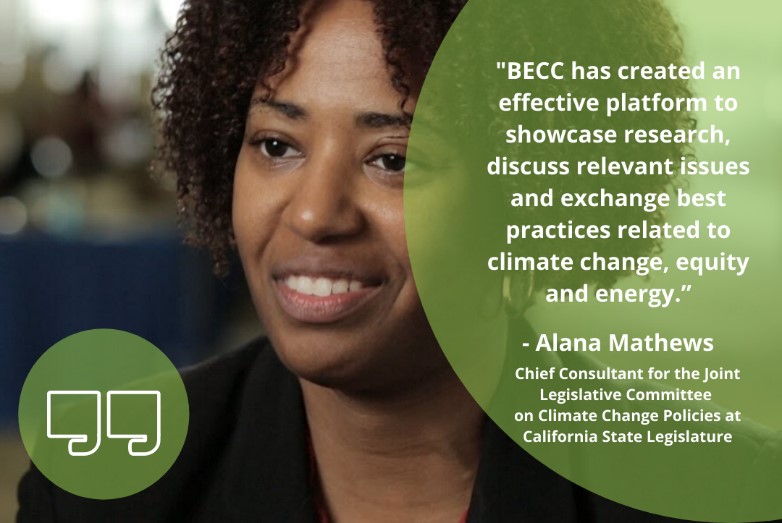 Equity in energy efficiency and climate action programs
Incorporating energy conservation into programs serving low-income or disadvantaged communities
The nexus of environmental and racial justice
Renewables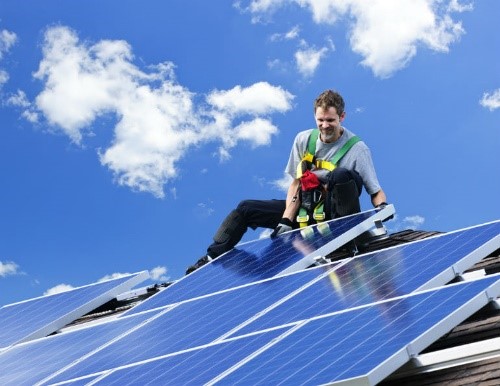 Marketing renewable energy
Why consumers switch to renewables
Consumer motivations and how to encourage renewable installation
Renewables in private business and  public or government initiatives
Psychology and Social Marketing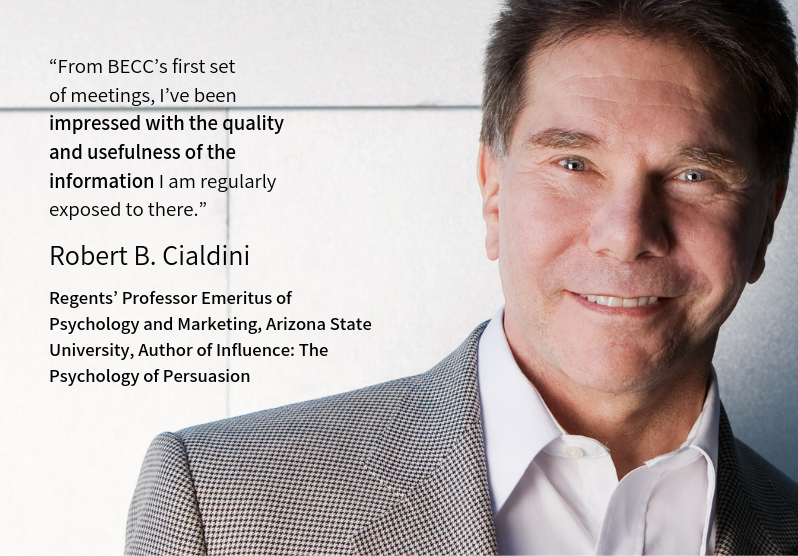 Applying theories of behavior change; and behavioral science and psychology field studies
Social comparison, social norms and behavior, and culture change
Organizational behavior and group influence
Transportation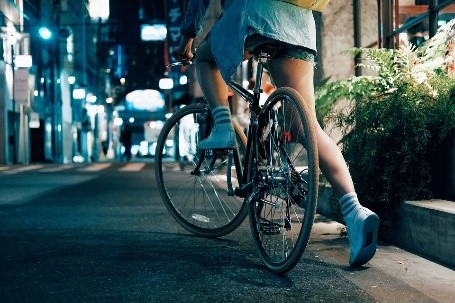 Adoption of advanced vehicle technologies – from electric vehicles to autonomous vehicles including freight
New mobility options and their impacts on travel trends and transportation choices
Transportation programs serving disadvantaged or vulnerable populations
Utilities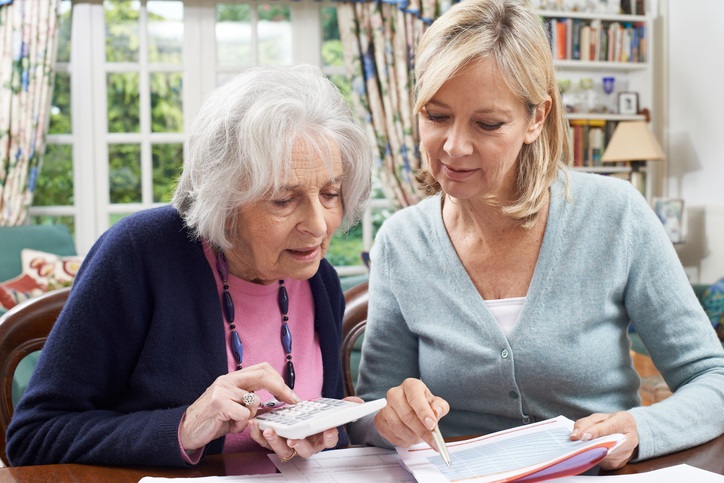 New programs, services or technology options to expand engagement opportunities and lead to new revenue streams
New ways to engage with customers
Funding options for energy upgrades in diverse populations
Creating new job prospects and training the workforce for the future
Deadline: July 24, 2020
Length: 300 words
Format options: Individual presentation (poster or oral) or panel/symposium;  lightning sessions of 5-7 minutes; and virtual posters.
New this year: Posters will be called Project Snapshots.  Project Snapshots will be posted on the conference website one month in advance of the start of the event.  Your poster will include a pre-recorded 3-minute introduction.  During the conference, participants will be able to meet you in a break-out room.
Topics: Refer to the website for more details beccconference.org
Review: Abstracts will be reviewed by a panel of experts, and authors will be notified of acceptance in early fall 2020. Priority will be given to new work with original information.
BECC invites you to present your work and learn from others about how to encourage behavior change for energy and carbon savings, how to evaluate programs, how to understand why individuals and groups change, and how to make these transitions in fair and equitable ways. Researchers, academics, businesses, utilities, governments, and non-profits come together to learn and network at this unique conference.
Who should submit:
If you are reading this, you should!
Researchers
Academics
Commercial businesses
Utilities
Government policy & research labs
For-profit & non-profit organizations
Sustainability organizations
Program designers and implementers
Full list of suggested topics:
Resilience and Adaptation
Equity, Underserved, and Disadvantaged Populations
Social Movements and Culture Change
Electrification
Utilities
Renewables
Organizational and Institutional Behavior
Social Sciences (Psychology, Economics, Sociology, Anthropology, etc.)
Marketing and Communications
Commercial and Industrial Programs
Residential Programs
Technology and Innovation
Federal, State, and Local Government Policy
Sustainability Programs and Strategies
Transportation, including New Mobility, EV adoption
Program Design and Evaluation
Models and Metrics
Food, Water, Waste
Other
If the goal of your work is to create efficiency using behavioral principles or research, we encourage you to submit a presentation abstract.