Why attend BECC?

For the price of two sessions take home the full conference set!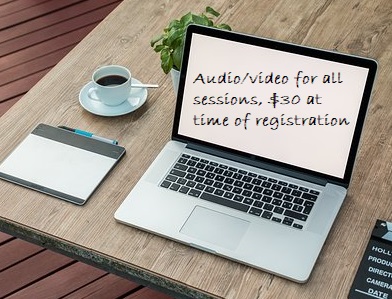 This year for an additional $30 fee you will have full access to the professionally streamed audio/visual presentation library.  Use these later to refresh your memory, sponsor brown bag lunches, and share with your colleagues.  On-site the fee will be $99, and after the conference, the fee will be $165. Individual sessions are $15.
Relax and don't jump around to sessions—click the option to add the audio/visual library and stay in your seat.  Experience the library by visiting the 2018 library:
https://beta.intelliquestmedia.com/store/events/2018-becc
This offer ends November 1.  Unauthorized sessions will not be included in the library.  Presentations are for personal use only.